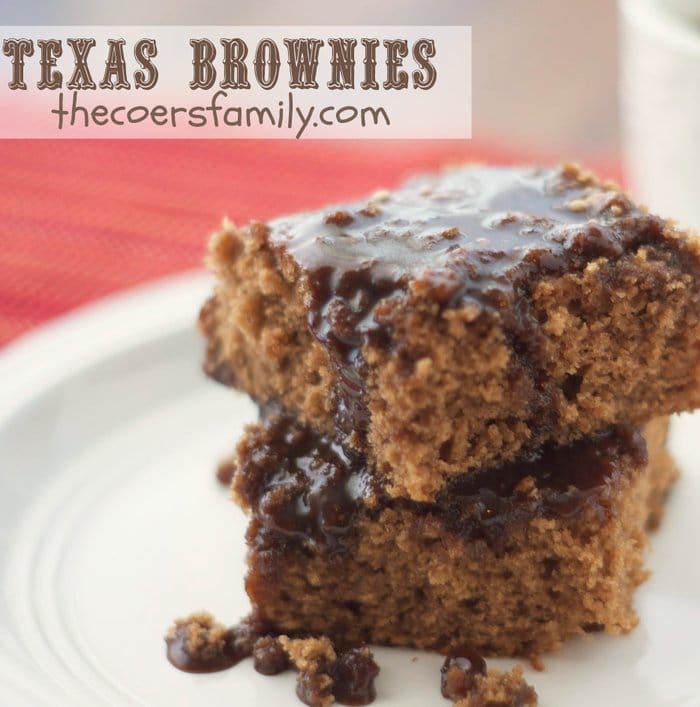 Ingredients
2 cups flour
2 cups sugar
1/2 cup butter (1 stick)
1/2 cup shortening
1 cup coffee, strong
1/4 cup unsweetened cocoa
1/2 cup buttermilk
2 eggs
1 teaspoon baking soda
1 teaspoon vanilla extract

Glaze:

1/2 cup butter (1 stick)
2 tablespoons unsweetened cocoa powder
1/4 cup milk
1 – 1/2 cups powdered sugar
Instructions
Preheat oven to 350. Prep a large 11×17 baking pan with nonstick cooking spray.
In a large mixing bowl, combine flour and sugar.
Heat butter, shortening, coffee, and cocoa in a saucepan until boiling, making sure to stir frequently to keep from scorching. Pour boiling mixture over flour/sugar mixture.
Next add buttermilk, eggs, baking soda, and vanilla extract. Mix well with a hand mixer or large spoon, until smooth. Pour batter into baking pan and bake for 25-30 minutes, until a fork inserted in the middle comes out cleanly.
While cooling, prepare glaze.
In a sauce pot (I use the same pot from earlier) heat butter, cocoa powder and milk until boiling, stirring constantly to keep from scorching. Turn off heat and add powdered sugar, a little at a time – stirring after each addition to blend well. I use a wire whisk to mix evenly.
Pour hot glaze over brownies and allow to cool.
https://stlcooks.com/texas-brownies/
Recipe and Photo: Foodista / CC BY