Jump to recipe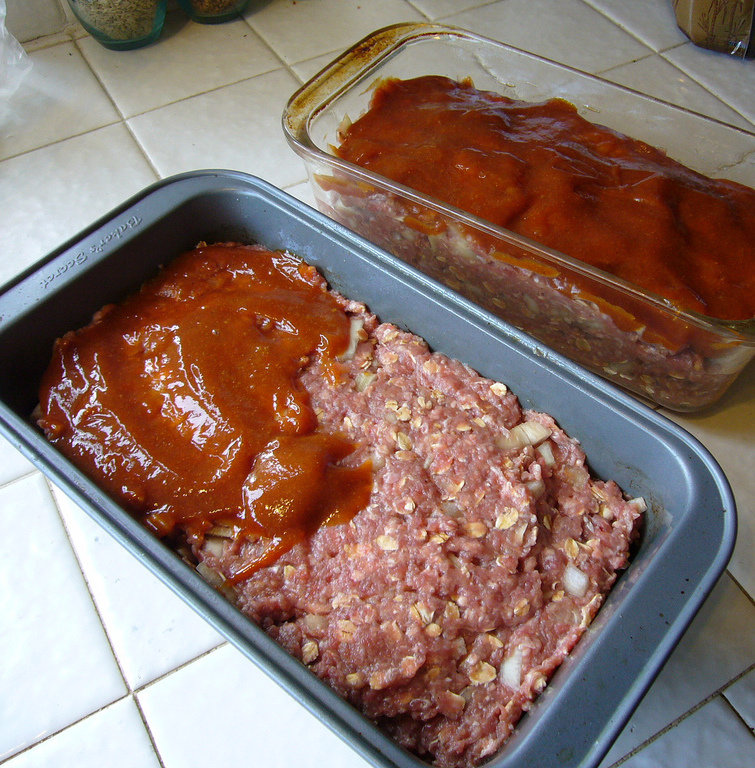 Paula Deens Meatloaf

Ingredients
Meatloaf Ingredients
2 pounds ground beef
2 teaspoons House Seasoning (1 C salt, 1/4 C black pepper, 1/4 C garlic powder- mix well – store in shaker)
1 medium onion, chopped
1 cup grated Cheddar cheese
1/4 C Worcestershire sauce
1 C sour cream
1 C crushed Ritz crackers
1 teaspoon seasoned salt
8 – 10 slices white bread
Sauce Ingredients
One can condensed cream of mushroom soup
1 soup-can measure of milk (up to the line)
1-1/2 cups grated Cheddar cheese
Instructions
Meatloaf Directions
Preheat oven to 325 degrees.
Mix all ingredients except bread slices well.
Shape into loaf. Place loaf on 1? deep jelly roll pan lined with white bread slices. Bake loaf for 45 – 60 minutes.
The bread absorbs the grease and should be discarded after loaf is removed from oven.
Sauce Directions
Heat soup and milk over medium heat & add cheese.
Pour over meatloaf or pass at the table.
Recipe: Favorite Recipes / CC BY-SA