Jump to recipe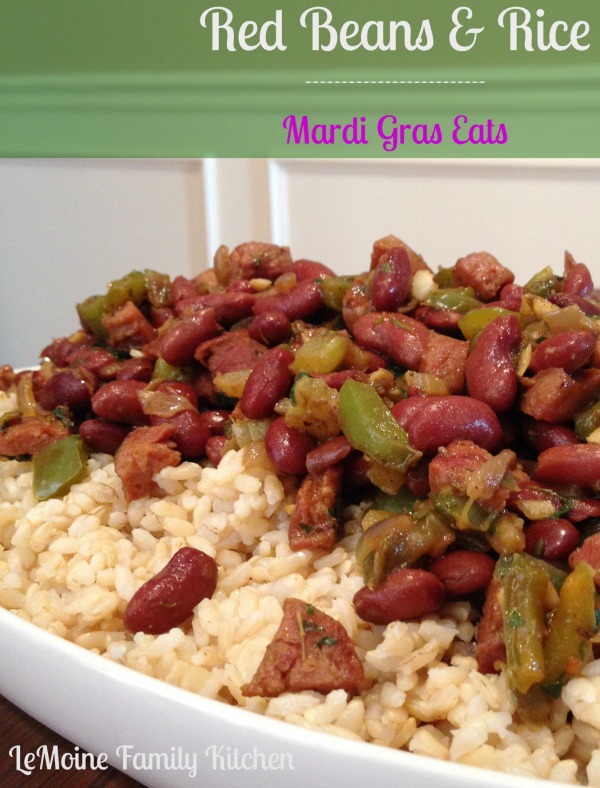 Mardi Gras Red Beans and Rice

Ingredients
1-2 andouille sausage links, small dice
1/2 yellow onion, small dice
1 green pepper, small dice
1 celery rib, small dice
3 garlic cloves, finely minced
1 can red kidney beans, rinsed & drained
1 tsp dried thyme
1/4 tsp cayenne pepper
handful of fresh parsley, rough chopped
1/2 cup chicken or vegetable broth
olive oil
Instructions
Heat up a large sauté pan, over medium heat, add a couple Tbsp of olive oil.
Add in the andouille sausage, celery, onion and bell pepper. Cook for about 10-15 minutes until softened and the andouille has a light browning on there.
Stir in the fresh beans, garlic, thyme, cayenne, parsley and broth. Simmer on low for another 10 minutes. Season with salt and pepper to taste.
Serve over rice.
Recipe and Photo: Foodista / CC BY