Jump to recipe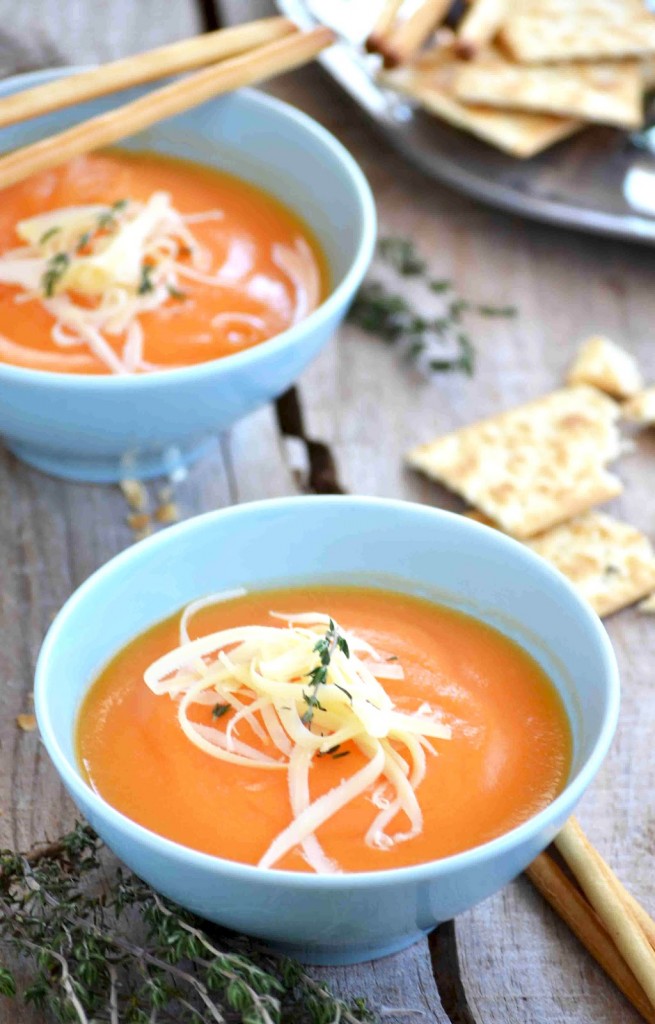 Cream of Carrot Soup

Ingredients
2 Tbsp.(30g) of Butter
1 Onion
6 Carrots
1 Liter of vegetable stock
Salt and pepper
A pinch of thyme.
Instructions
Slice the onion and cut the carrots into slices. Put the butter and the onion in he pressure cooker and fry them lightly. When the onion is transparent add the carrots. Fry lightly 1 or 2 minutes and stir it in the meantime. Add the vegetable stock. Cook it for 15 minutes (It depends of your pressure cooker) Carrots should be soft. Add the thyme and puree it. Serve with some more thyme and grated cheese.
Recipe and Photo: Bread & Oil / CC BY-SA