Jump to recipe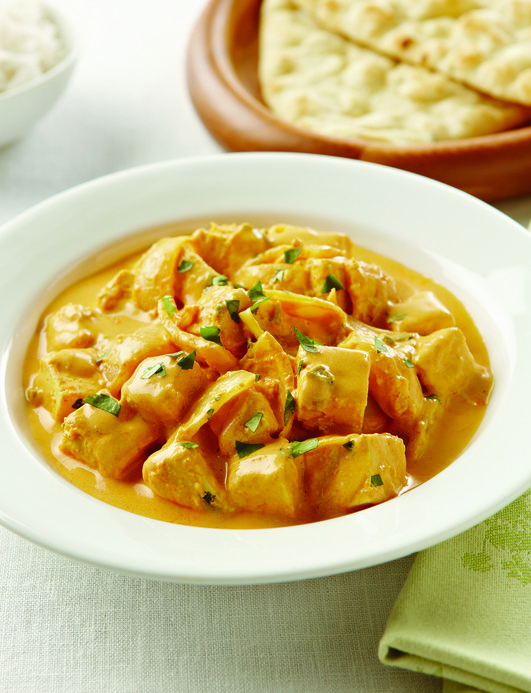 Today's interest in world cuisine has broadened our use of different herbs and spices, as well as globally popular proteins such as soy. Yet many people are unsure how to seamlessly integrate soy foods into their lifestyle, taste preferences and eating habits.
To ensure you're receiving the maximum health benefits from your soy foods, they should be consumed a few times each week and eaten primarily as whole soy foods like tofu, tempeh and edamame. Soyfoods are low in saturated fat, cholesterol-free, contain high-quality protein, dietary fiber and numerous other ingredients.
"As a qualitarian, I'm always seeking and advising my clients to choose the better quality foods of what's available, but sometimes that can feel like a challenge," says registered dietitian Ashley Koff. "Start simple by choosing foods as close to the form they are in nature. Second, focus on nutrients in food, not just its calories. Consider incorporating organic whole food soy as it delivers all the nutrients the body needs for better energy – carbohydrates, fiber, protein and healthy fats."
For easy ways to incorporate soy foods into everyday meals, try incorporating these simple tips from Koff:
Skip the store bought pudding and make it at home with organic tofu instead.
Swap out regular hummus for edamame (soybean) hummus to snack on with water-based vegetables.
Not all soy products are created equal. To get the optimal health benefits from soy foods, look for organic, whole food products like those from Wildwood.
For families trying to find the best soy food offerings that everyone will enjoy, Wildwood offers natural and organic food products including tofu and soymilk made with the highest quality ingredients. For more recipes and information, visit www.wildwoodfoods.com.
Tofu Tikka Masala

Indian spices add a ton of flavor to this Tofu Tikka Masala. Soon to become a meatless favorite with your family!

Ingredients
5 teaspoons lemon juice
1 teaspoon ginger, grated
2 garlic cloves, crushed
1 gram jalapeno chile, chopped
3 tablespoon cilantro, chopped
1 teaspoon chili powder
Salt to taste
1/2 pound Tofu
2 tablespoons vegetable oil
1/2 medium onion, chopped in 1-inch long thin slices
1/4 teaspoon turmeric powder
3-4 tablespoons plain or unsweetened yogurt
1 cup Plain Soymilk
Chopped cilantro (for garnish)
Instructions
In bowl, mix lemon juice, ginger, garlic, green chili, half of cilantro, chili powder, salt and tofu together; mix well and cover. Let marinate for an hour.
In pan, heat oil and slowly add onions. Cook for 3 to 5 minutes on medium heat until translucent.
Slowly add turmeric powder, yogurt, soy milk and remaining cilantro to the pain. Mix well for a few minutes until sauce thickens.
Add tofu mixture into sauce and cook for 5 minutes on medium heat. Adjust seasoning to taste.
Garnish with fresh cilantro and serve immediately with Indian Naan bread or heated rice.
SOURCE:
Wildwood Foods