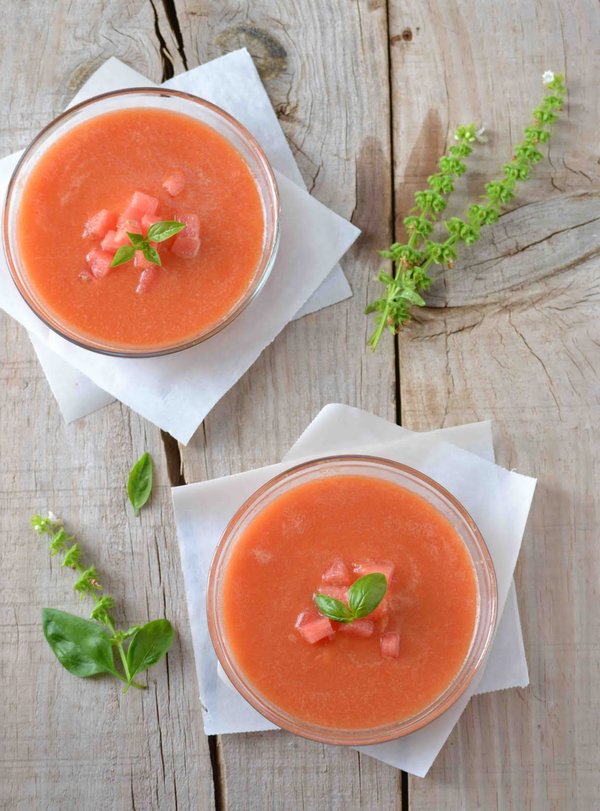 Ingredients
1 Lb of watermelon
1 Lb of tomatoes
1 clove of garlic
1 red pepper
1/4 of a onion
5 Spoons of good spanish olive oil
2 Spoons of good balsamic vinegar
Some basil if you like it
Salt and pepper
Instructions
All the ingredients must be put in a food processor or a blender. Puree it. Strain the puree in case it has some tomato or pepper peels.
Put the puree in to the fridge to cool for at least an hour.
Before serving, stir the gazpacho to blend all the ingredients.
Serve with little cubes of watermelon.
https://stlcooks.com/watermelon-gazpacho/
Recipe and Photo: Bread & Oil / CC BY-SA