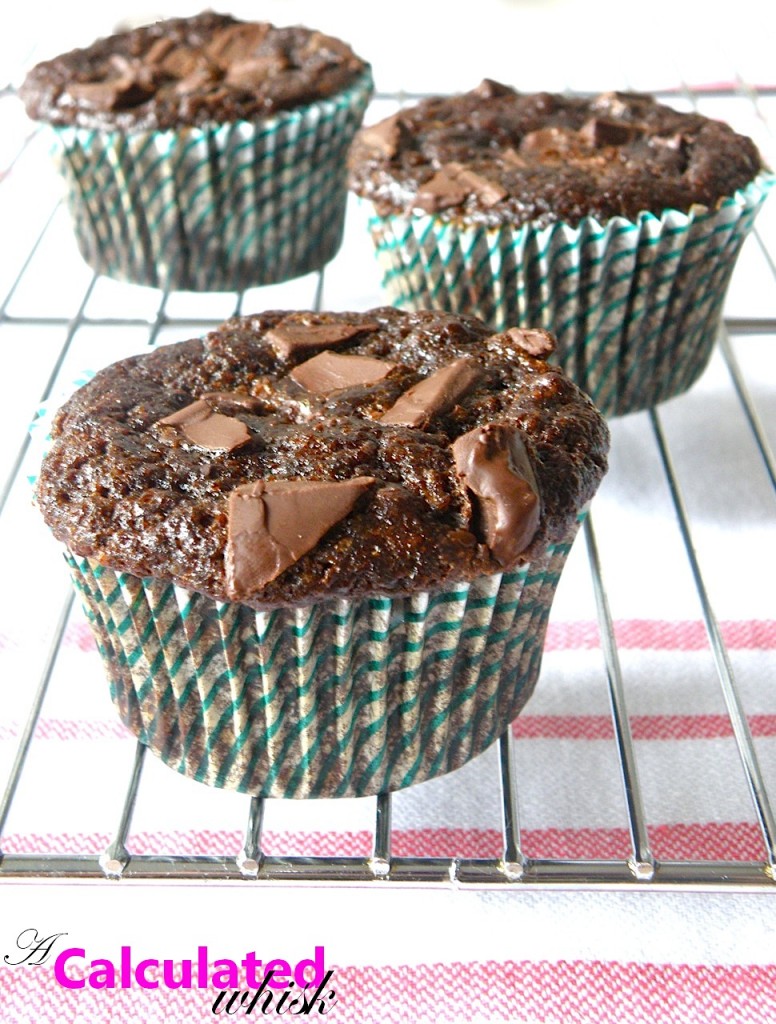 Double Chocolate Zucchini Muffins
Ingredients
1/4 cup unsalted butter, melted and cooled
4 large eggs
1/4 cup honey
1/4 cup milk or coconut milk
1 teaspoon vanilla
1/4 cup plus 1 tablespoon coconut flour
1 tablespoon tapioca flour/tapioca starch
1/2 cup almond flour
1/4 cup cocoa powder
1 teaspoon baking soda
1/4 teaspoon salt
1 cup grated zucchini (1 small to medium zucchini)
3.5 ounces dark chocolate, chopped, divided
Instructions
Preheat the oven to 350 and line a muffin pan with paper liners.
In a large bowl, whisk together the butter and eggs for a minute or so. Add the honey, milk or coconut milk, and vanilla and whisk to combine well. In a separate bowl, sift together the flours, cocoa, baking powder, and salt. Add the dry ingredients to the large bowl and mix well. Fold in the zucchini and half the chocolate chunks. Spoon the batter into the prepared muffin cups, and sprinkle the tops evenly with the rest of the chocolate chunks.
Bake for 25-30 minutes, or until a toothpick comes out clean and the top springs back when you poke it. Let cool for five to ten minutes in the pan, then transfer to a rack to cool completely.
https://stlcooks.com/double-chocolate-zucchini-muffins/
Image and recipe reprinted with permission from acalculatedwhick.com and www.healthyaperture.com