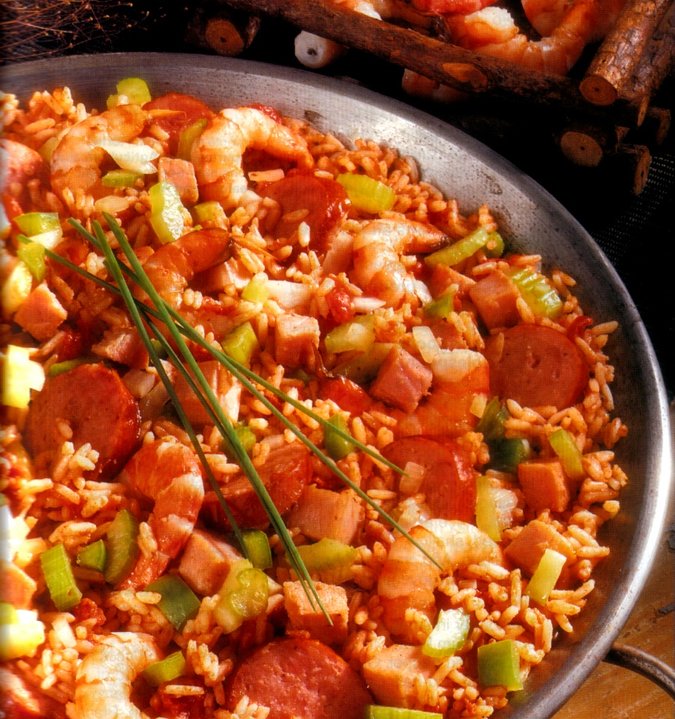 Ingredients
1 pkg. sweet turkey sausage
4 tablespoons vegetable oil
1 lg. bay leaf
3/4 teaspoon salt
1/2 teaspoon ground white pepper
1/2 teaspoon ground black pepper
1/2 teaspoon cayenne pepper
1/2 teaspoon dry mustard
1/2 teaspoon thyme
3 stalks celery, chopped
1 lg. onion, chopped
1 chopped green pepper
1 (28 oz.) can whole tomatoes, with puree
1 clove garlic, minced
1 (13 oz.) can chicken broth
1 1/2 cups rice
Instructions
Cut sausage into 3 to 4 pieces. In a large deep skillet, over medium high heat, heat oil.
Add sausages and brown on all sides, stir in seasonings, celery, onion and green pepper and saute for 2 to 3 minutes until vegetables are slightly softened.
Stir in tomatoes, garlic, broth and rice. Bring broth to a boil then reduce heat to low.
Cover and cook 20 minutes until rice is tender but still firm.
Discard bay leaf; stir and serve.
https://stlcooks.com/turkey-sausage-jambalaya/
Photo: SJA-LosTilos / CC BY-SA