Jump to recipe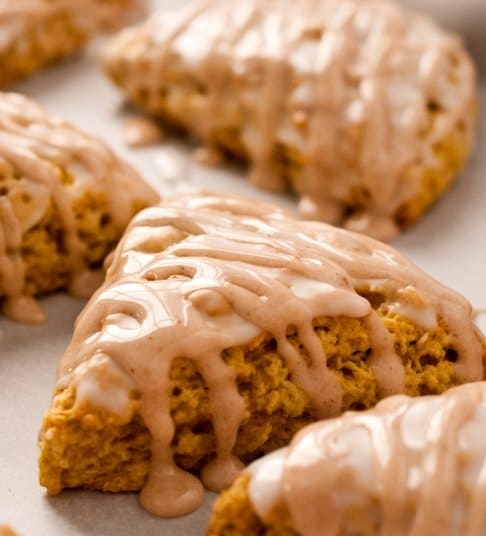 Ingredients
1/4 cup butter or margarine, softened slightly
1/4 cup sugar
1 egg
2 Tbsp. corn syrup
1 cup cooked, mashed butternut squash, pumpkin, or other squash
2 2/3 cups all-purpose flour
2 tsp. cream of tartar
1 tsp. baking soda
pinch of salt
1/2 teaspoon ground nutmeg
pinch of ground ginger
1/3 cup milk (or less)
Instructions
Stir together the flour, cream of tartar, baking soda, salt, ground nutmeg and ground ginger.
In a separate bowl, beat butter and sugar together with an electric mixer. Add in the egg and corn syrup (mix the rest with a spoon so it won't be over-mixed).
Stir in the squash and half of the sifted dry ingredients.
Add the rest of the dry ingredients with just enough of the milk to make a soft dough. If it is too sticky to work, add a sprinkle (or two) of flour.
Knead only a little, gently, until you can pat it out into a big flat rectangle about ¾" thick (just under an inch).
Cut into 12 pieces with a floured knife. Transfer to a lightly greased oven tray.
Bake at 230°C (450°F) for 18 minutes.
Recipe and Photo: desserts.wikia.com / CC BY-SA