Jump to recipe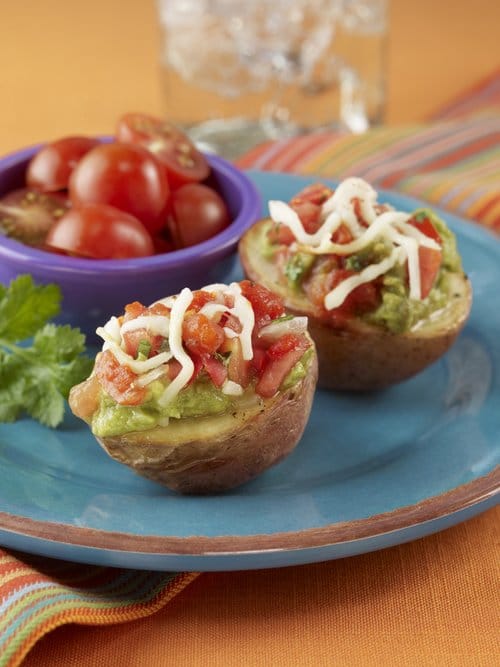 Mini Mexican Potatoes

Ingredients
2 medium red potatoes
½ cup guacamole
¼ cup salsa
¼ cup grated mozzarella cheese
Instructions
Preheat oven to 400°F.
Cut potatoes in half, season with olive oil, salt and pepper, and roast 15 – 20 minutes or until tender.
Scoop out ¼ of inside of each potato half. Assemble with guacamole, salsa, and mozzarella.
Place potato halves back into the oven and bake until cheese is melted.
Recipe and Photo Courtesy of Produce for Kids