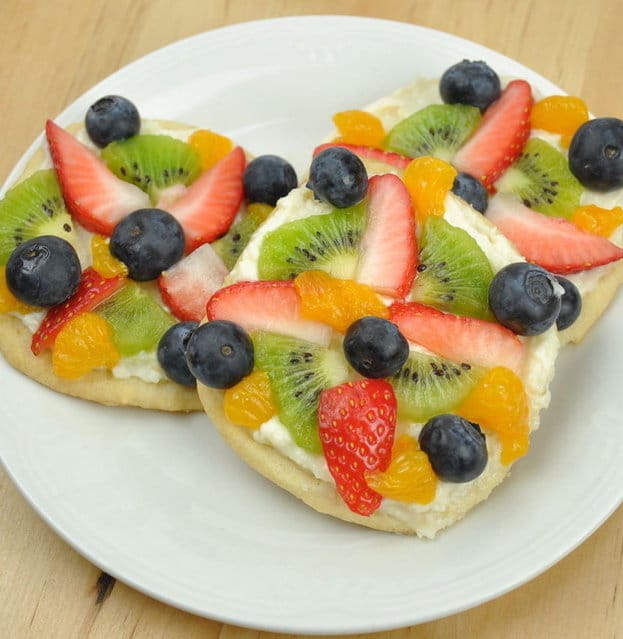 Recipe: Mini Fruit Pizzas
Ingredients
16 oz Strawberry (estimate)
9 oz Blueberries (estimate)
11 oz can of Mandarine Oranges
4-5 Kiwifruits (estimate)
Sugar Cookie Dough
2 tsp. Vanilla
1/2 c. Sugar
1 pkg. Cream Cheese – softened
Strawberry Sauce (optional)
You can use whatever fruits you want! Try out different combinations 🙂
Instructions
Make or buy your sugar cookie dough.
Cut into cookie sizes and bake according to your directions.
Take your cream cheese, sugar and vanilla and mix them all together.
Spread on cookies now or wait until before you want to serve them.
Prepare your fruits, then place on pizzas.
Top it off with some strawberry sauce if you want or serve them plain. Now, ENJOY!
Recipe and Photo Courtesy of Penolopy Bulnick on instructables.com / CC BY-NC-SA