Jump to recipe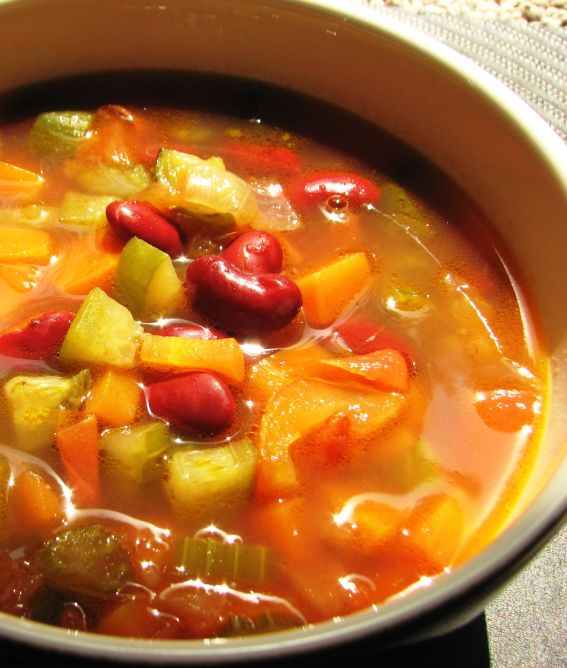 Minestrone Soup

Ingredients
1 medium size white onion chopped
3 cloves of garlic chopped
1 stalk of celery chopped
1 carrot diced
1 cup of tomatoes chopped
2 tsp of tomato concentrate
1 cucumber chopped
1 can of red kidney beans
1.5 litre of water
1/2 a cube of vegetable stock
Pepper and salt
Olive Oil
Instructions
Heat 1 tbsp of olive oil in a pot.
Sautee onions until they turn translucent
Add the harder veggies ie carrots and celery and cook them until soft, add the garlics. Cook for a further 1 to 2 mins till garlics start to brown slightly.
Add the rest of the ingredients, tomatoes, concentrates, cucumber and red kidney beans, water and veggie stock and bring to a boil.
When the soup starts to boil, lower heat and let it simmer for 20 to 25 mins.
Season with pepper and salt to taste.
To make it a full meal, add some cooked macaroni or farfalle to the serving. And there you have it, a hearty soup dish.
Recipe and Photo: Nibbledish / CC BY-SA