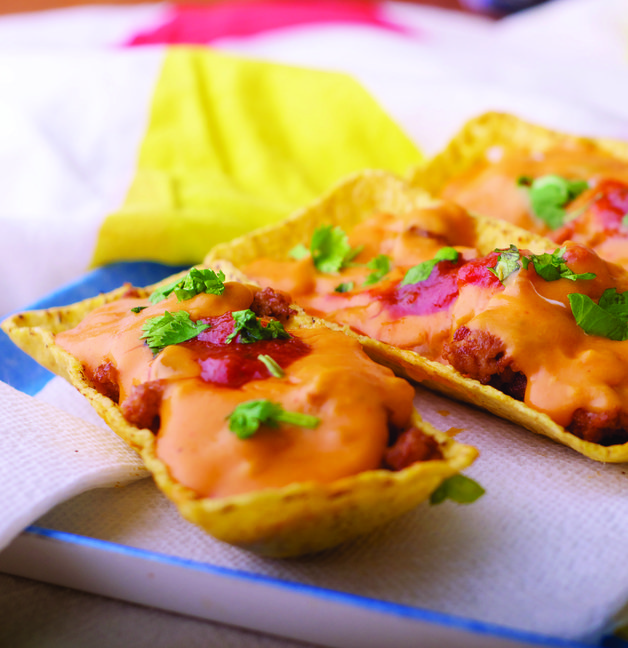 Recipe: Fundido Fiesta Flats
Ingredients
1 pound ground beef
1 1.25-ounce package Ortega Taco Seasoning Mix or 40% Less Sodium Taco Seasoning Mix
1/2 cup water
6 ounces American cheese, cubed
1 16-ounce jar Ortega Salsa, any variety
12 Ortega Fiesta Flats Taco Shells
Chopped fresh cilantro
Instructions
Brown beef in large skillet over medium-high heat; drain. Stir in taco seasoning and water. Cook for 2 to 3 minutes or until thickened.
Meanwhile, combine cheese and one cup salsa in a microwave-safe bowl. Cook on high for 1 to 2 minutes, stirring every 20 seconds, until smooth.
Evenly spoon meat mixture into Fiesta Flats and top with cheese mixture. Top with additional salsa and sprinkle with cilantro. If desired, also top with Ortega Taco Sauce and Diced Green Chiles.