Jump to recipe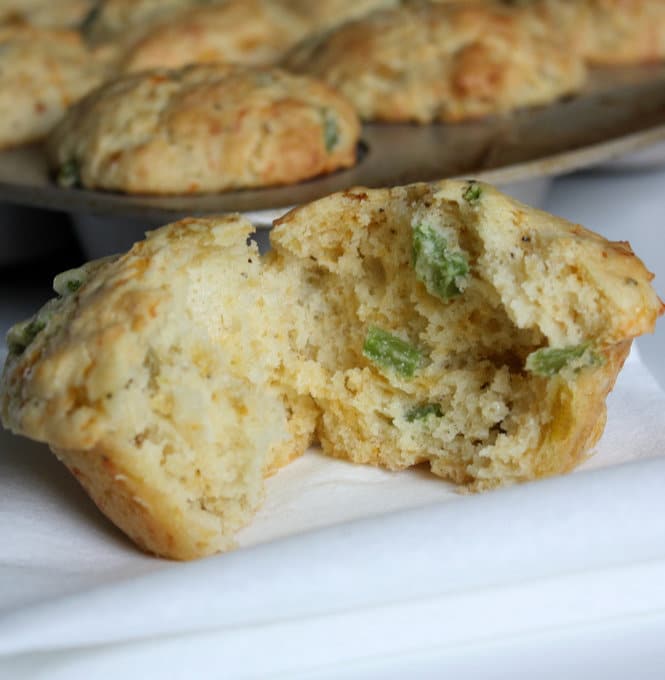 Chili-Cheese Bread

Ingredients
2 cups AP flour
2 tsp. granulated sugar
1 Tbsp. baking powder
1 tsp. freshly ground black pepper
1 tsp. salt
4 oz (1 cup) sharp cheddar cheese, shredded
1 cup whole milk
1/3 cup canola oil
1 egg
1 4–ounce can chopped green chiles
3 Tbsp. finely chopped jalapeno chile, veined and seeded
1/2 cup finely chopped red or orange bell pepper
Instructions
Preheat the oven to 375 and grease an 8×3 inch loaf pan.
Sift together the flour, salt, pepper, sugar, and baking powder in a medium bowl. Add the cheese and stir until it's evenly distributed throughout the mixture.
Whisk the milk, oil, egg, green chiles, jalapeno, and bell pepper in another bowl. Make a well in the center of the flour mixture, and pour the milk mixture in the center. Briefly blend with a spatula, until the dry ingredients are just incorporated.
Pour the batter into the prepared pan. Bake until the top is golden-brown, and springs back when touched in the center, about 45-50 minutes. Cool on a rack for 10 minutes, then remove the bread from the pan and cool completely.
Recipe and Photo: Sunshine and Bones / CC BY-SA