Jump to recipe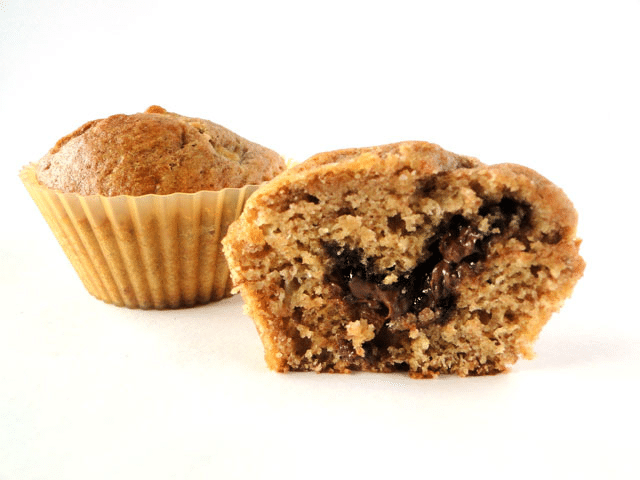 Nutella filled Banana Muffins

Ingredients
4 very ripe canary bananas (to yield about 2 cups of mashed bananas)
1/2 cup butter, softened
1/2 cup sugar
2 eggs
1/3 cup milk
1 tsp vanilla extract
2 cups flour
2 tsp baking powder
pinch of salt
Nutella
Instructions
Preheat oven to 375ºF (175ºC). Grease a muffin tins with vegetable oil.
Cream butter and sugar until light and fluffy. Add eggs, one at a time, beating well after each addition.
Pour in mashed bananas, milk and vanilla and blend well.
Combine flour, baking powder and salt in a small bowl.
Stir flour mixture into banana mixture by hand-only until dry ingredients are just mixed in.
Using a tablespoon, drop enough batter in to the muffin tins. Next drop in a blob of nutella with a spoon. Next pour enough batter over the blob so that the liners are just about full. Bake for about 25 minutes.
Recipe and Photo: Chicho's Kitchen / CC BY