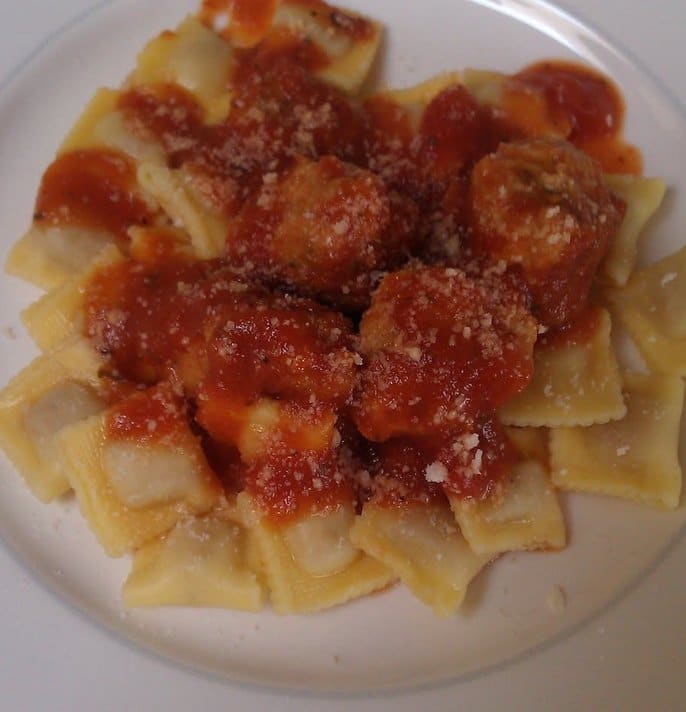 Ingredients
1 lb ground turkey
1/4 cup minced organic broccoli
1/4 cup minced organic garbanzo beans
1 egg
1/3 cup grated parmesan cheese
1 cup italian seasoned bread crumbs
1 1/2 cups marinara sauce
olive oil
Instructions
Put turkey, broccoli, garbanzos, egg, parmesan cheese and bread crumbs in a medium size bowl and mix together with your hand until well blended, and then make into little meatballs.
Pour marinara sauce into a medium size pot. Cover and heat over medium to low heat. Heat 2-3 tbsp olive oil in a large skillet over medium high heat.
Place the meatballs around the skillet and cook until golden brown on all sides. When they are browned transfer them to the sauce pot, cover, and cook the meatballs through in the sauce stirring occasionally. This usually takes about 10 more minutes.
https://stlcooks.com/baby-meatballs/
Recipe and Photo: Mommy and Baby Food / CC BY-ND