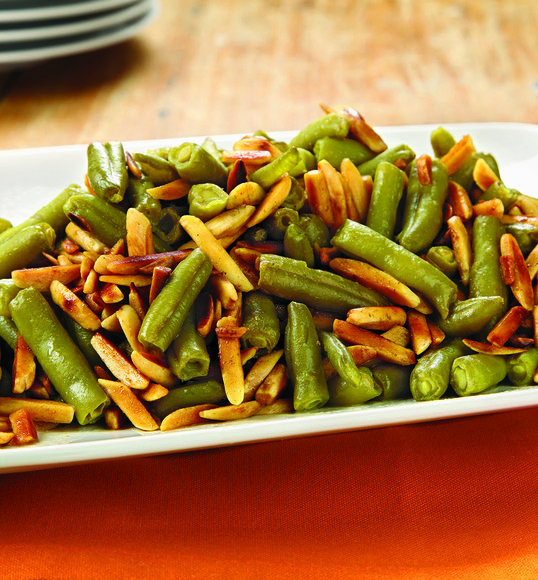 Toasted Almond Green Beans
Ingredients
3/4 cup (3 ounces) slivered almonds
3 tablespoons butter, divided
1 tablespoon Worcestershire sauce
1 1/2 teaspoon lemon juice
1/4 teaspoon cumin
2 cans (14.5 ounces each) Green Beans, drained
Salt and pepper, to taste
Instructions
Heat large skillet over medium-high heat. Add almonds; cook 2 to 3 minutes or until browned, stirring frequently, being careful not to burn. Add 2 tablespoons butter, Worcestershire, lemon juice and cumin. Cook until butter has melted, stirring constantly. Set almonds aside on separate plate.
Melt remaining butter in same skillet over medium-high heat. Add beans, and cook 2 minutes, stirring occasionally. Remove from heat; season with salt and pepper, if desired.
Sprinkle almond mixture over beans. Toss and let stand 5 minutes before serving.
https://stlcooks.com/toasted-almond-green-beans/
Recipe and Photo: CMI