Jump to recipe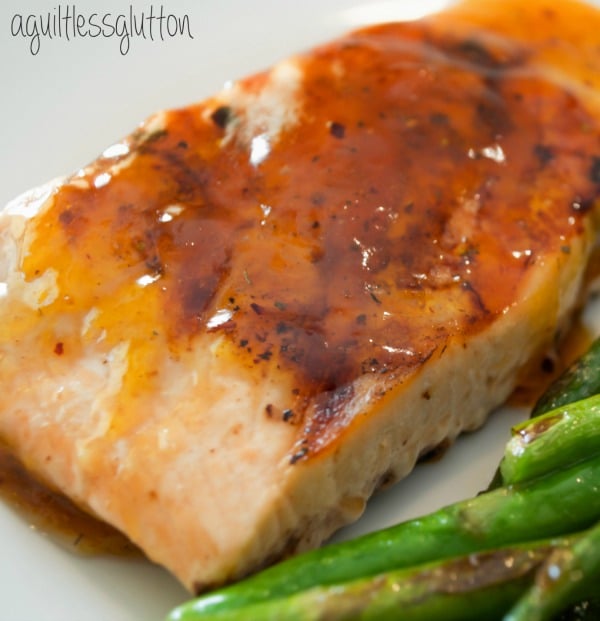 Smokey Apricot Glazed Salmon

Notes
Soaked wood planks will add some great flavor depth to this dish. Be sure not to overcook your salmon. Depending on how hot your grill is, it may only take a few minutes. If you plan on getting your grill very hot, make the glaze FIRST. In this cold weather that we are in middle of, you can also bake the salmon at 350 for about 20 minutes. Just be sure to check that it is cooked all the way before serving. The salmon is done when the thickest section is uniform in color, and flakes easily with a fork.

Ingredients
2 salmon fillets – 6oz each
1/4 cup natural apricot preserves
1-2 tsp of smoked seasoning
Instructions
Place salmon fillets on a grill. (Skin side down if they are not skinless)
In a small pot on the oven, add the preserves and smoked seasoning. Stir until warm and smooth
When the salmon is done, top with the apricot glaze.
Serve with greens and enjoy!
Recipe and Photo: A Guiltless Glutton / CC BY