Jump to recipe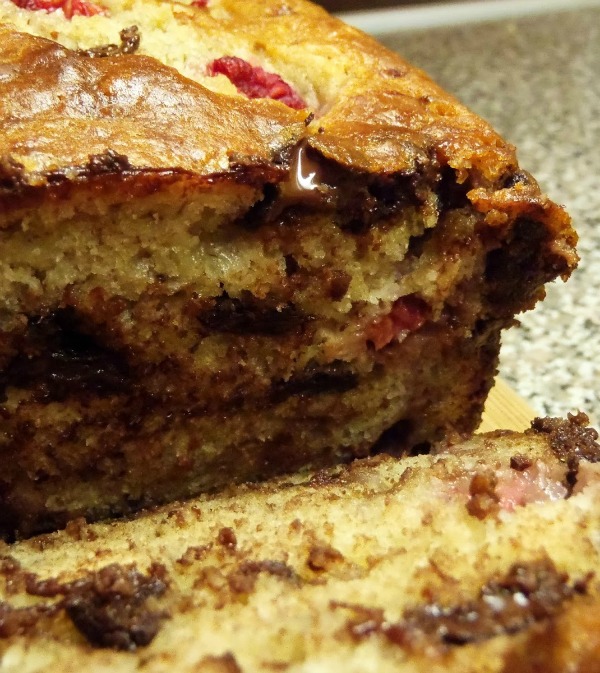 Raspberry and Chocolate Banana Bread

Ingredients
2 cups plus 1 tablespoon all-purpose flour
3/4 teaspoon baking soda
1/2 teaspoon salt
1 cup sugar
1 cup bittersweet chocolate chip
3 ripe bananas
4 tablespoons unsalted butter, melted and cooled
2 eggs
1/3 cup kefir
1 teaspoon vanilla
1 cup raspberries, halved
Instructions
Preheat oven to 350 degrees and grease loaf pan.
In a large bowl, combine 2 cups flour, baking soda, salt, sugar and chocolate chips. Set aside. In a separate bowl, mash bananas. Add in butter, eggs, kefir and vanilla. Fold wet ingredients into dry ingredients until just combined. Do not over mix, batter should be thick and chunky.
Toss raspberries in remaining flour then gently fold into batter. Pour into prepared loaf pan.
Bake for 50 minutes, remove from oven and line edges with aluminum foil. Return to oven and bake for an additional 25-35 minutes until knife inserted into center comes out clean.
Recipe and Photo: Turning It Home / CC BY