Jump to recipe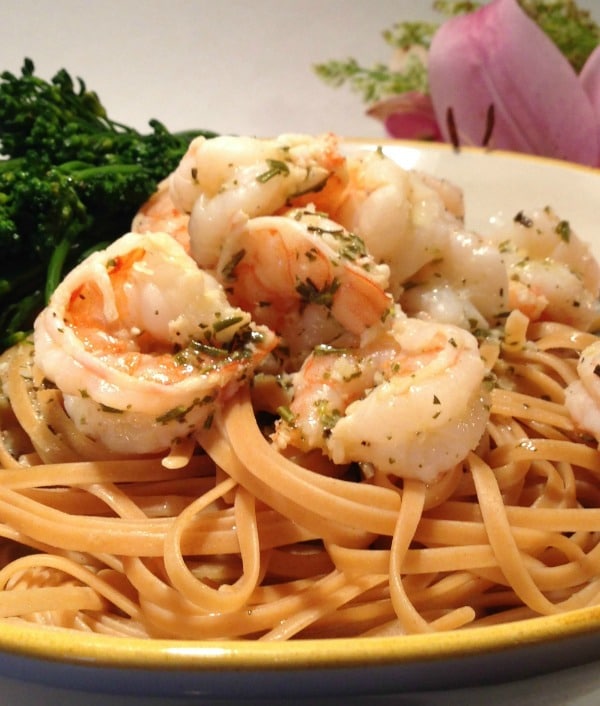 White Wine Lemon and Herb Shrimp

Ingredients
1 1/2 lbs shrimp, peeled & deveined
4 cloves garlic, sliced
1 cup white wine
juice of 1/2 a lemon
6 Tbsp herbed butter
1 Tbsp olive oil
1/2 lb linguini, cooked to al dente, tossed with a little olive oil
Instructions
For those shrimp, rinse and pat dry with a paper towel. You can leave the tails on or remove them, I removed them here for ease of eating but I do prefer the look with them on.
Heat a large sauté pan over medium low heat. Add the olive oil and garlic. Cook until fragrant.
Add in the white wine, simmer and allow to reduce by half.
Lower the heat to low, stir in the butter. Season with salt and pepper. Melt the butter and allow to cook on low for 10 minutes.
Stir in the shrimp and cook until pink & translucent, about 3-4 minutes per side, total 6-8 minutes.
Stir in the fresh lemon juice at the end.
Plate up some linguini, add shrimp on top of the pasta and pour some of that fantastic sauce over top.
Recipe and Photo: Foodista / CC BY