Jump to recipe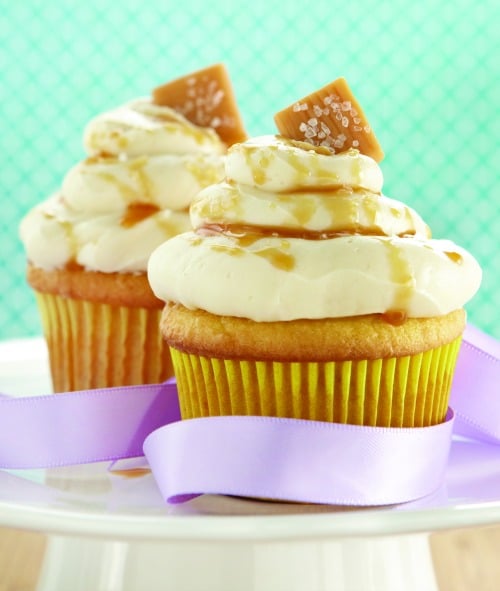 Planning the perfect party can seem overwhelming, but a few simple touches can make it a celebration to remember.
To take your next party to the next level, just follow some easy tips from Chris Nease, expert party stylist and editor of the "Celebrations At Home" blog.
Save the Dates: With today's hectic schedules, save-the-date notifications are more popular, and necessary, than ever. A good rule of thumb is to send them six weeks ahead of the party so guests have plenty of time to save the date on their calendars.
Themes: A theme isn't always necessary, but it almost always makes the party – and party planning – more fun and memorable. "Themes for children's parties are now more sophisticated with a touch of whimsy, while adults are planning party themes based on the personality or interests of the guest of honor," said Nease.
Decorations: "A growing trend at parties today is a personalized banner featuring photos or decorative elements to reinforce the party theme," said Nease. And many party hosts are going the DIY route. These banners can easily be designed and printed at home. All it takes is ribbon or twine to tie it all together.
Photos: Sharing photos online is a fun alternative to renting costly photo booths. Just create a group hashtag to share and consolidate photos through a content-sharing service such as Instagram. The hashtag makes it easy to create an online photo album to share with guests as soon as the party ends.
Food: "A gorgeous cake is still the centerpiece of any birthday party, but why not put a twist on a traditional party centerpiece and display a tower of cupcakes," Nease suggested.
Look no further than Morton Salt as the inspiration for that cupcake centerpiece. To celebrate the 100th birthday of its iconic Morton Salt Girl, the company has developed a quick and easy Salted Caramel Cinnamon Cupcake recipe for a delicious twist to any birthday party. For more about the Morton Salt Girl and events and promotions planned in 2014 to celebrate her birthday, visit www.mortonsaltgirl100.com.
Ingredients
1 package of yellow cake mix
Eggs, vegetable oil and water, per mix instructions
2 teaspoons ground cinnamon
1 can prepared cream cheese frosting (whipped frosting not recommended)
2 teaspoons caramel topping, plus additional for garnish
12 pieces individually wrapped caramels
Morton(r) Coarse Sea Salt
Instructions
Heat oven and prepare cake mix as instructed on the box, adding cinnamon with other ingredients. Divide prepared batter evenly among 24 paper-lined muffin cups, filling each cup 2/3's full. Bake cupcakes as instructed on the box. Remove cupcakes from pans and cool completely.
Cut each unwrapped caramel in half lengthwise. Gently press a small amount of Morton(r) Coarse Sea Salt onto one side of one of the larger surfaces. Set aside.
Combine frosting and caramel topping in a bowl, and pipe frosting onto each cupcake. Drizzle additional caramel topping on top of each frosted cupcake and sprinkle lightly with sea salt. Top each cupcake with one piece of salted caramel, salted side facing outward. Serve immediately. Refrigerate any leftover cupcakes.
Source: Morton Salt, Inc.