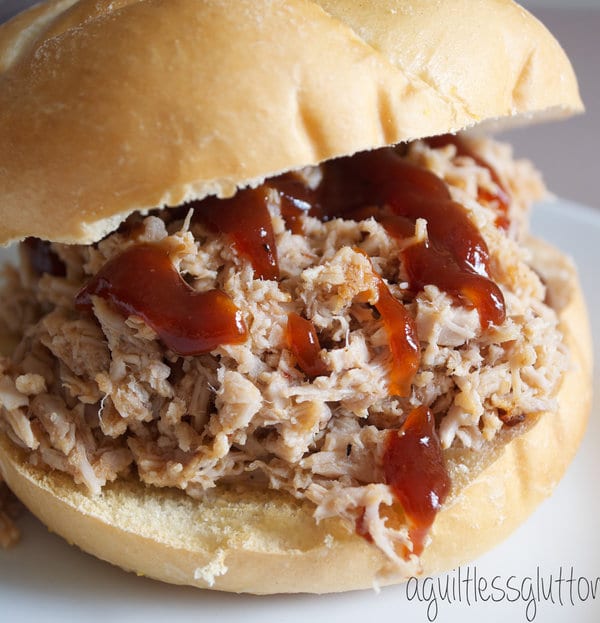 Ingredients
3 pounds pork tenderloin
1/2 tablespoon canola oil
2 cloves garlic- minced
3/4 cup apple cider vinegar
3 cups chicken broth (I used chicken bouillon cubes– 1 cube + 1 cup boiling water= 1 cup chicken broth)
smoked seasoning to taste (I used Trader Joe's African Smoke Seasoning)
Instructions
Cut your tenderloin into 3 smaller pieces (this cuts down cooking time).
Add the oil to a skillet and let it get hot.
Once the oil is hot, add the garlic (to flavor the oil).
Once the garlic is sauteed, add the pieces of tenderloin and brown on each side.
Put the tenderloin into the crock pot.
Add the vinegar to the hot pan and let the vinegar bubble up (this gets all the yummy flavor from the tenderloin from the pan into the vinegar) then pour the vinegar into the crockpot.
Add the broth and seasoning to the crockpot.
Cook on high for 2 hours.
Shred the pork, scoop out about half of the liquid in the crockpot, and put the pork back in the crockpot on warm for another 2 hours.
Serve alone or on buns and add your favorite sauce!!
https://stlcooks.com/pulled-pork/
Recipe and Photo: A Guiltless Glutton / CC BY