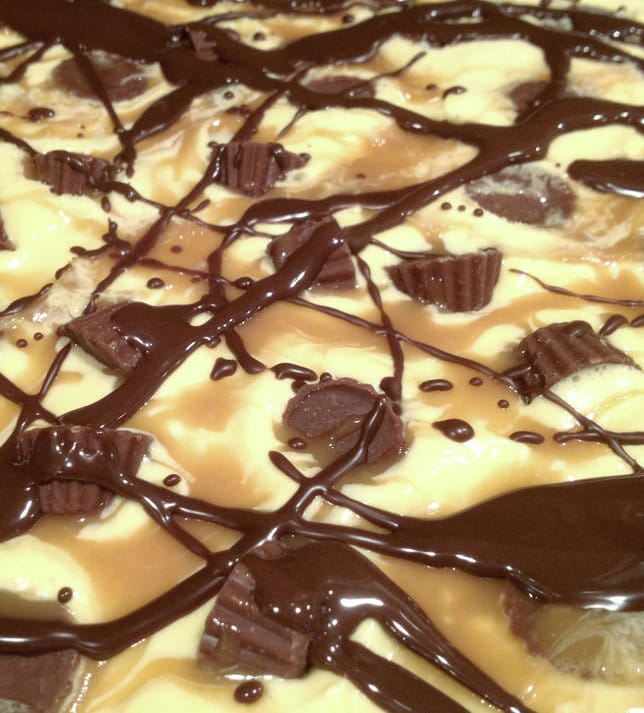 Recipe: Peanut Butter Cup Ice Cream Cake
Ingredients
Reese's. You can choose whichever variety you'd like. I used minis and my mom chops the regular cups up.
Ice cream, your choice – chocolate or vanilla are classic and meld well with the other flavors.
Brownie. While my mom always baked hers, and I bake mine, she's got moola and she bought a sheet brownie at the store last time she made one. (I used dollar store boxes haha.)
Magic shell (chocolate topping that hardens when it gets cold)
Fudge topping or hershey's chocolate topping.
Caramel or Butterscotch? – I think that's the one my mom uses but I like caramel!