Jump to recipe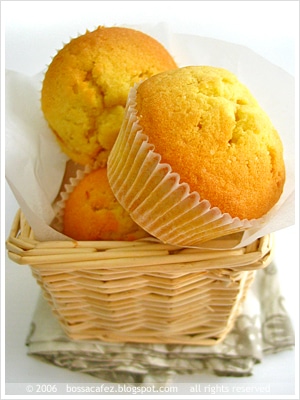 Ingredients
3/4 cup (175 mL) butter, softened
1 cup (250 mL) granulated sugar
2 eggs
1 tsp (5 mL) finely grated orange rind
1 tsp (5 mL) vanilla
1-1/2 cups (375 mL) all-purpose flour
2 tsp (10 mL) baking powder
1/4 tsp (1 mL) salt
3/4 cup (175 mL) milk
Instructions
In large bowl, beat butter with sugar until light and fluffy; beat in eggs, 1 at a time, beating well after each. Beat in orange rind and vanilla.
In separate bowl, whisk flour, baking powder and salt ; stir into butter mixture alternately with milk, making 3 additions of flour mixture and 2 of milk. Spoon into greased and floured mini loaf pan with eight 3/4-cup (175 mL) moulds.
Bake in centre of 350°F( 180°C) oven for 20 to 25 minutes or until tester comes out clean. Let cool on rack for 10 minutes. Remove from pan; let cool completely.
Photo Courtesy of bossacafez on flickr / CC BY