Jump to recipe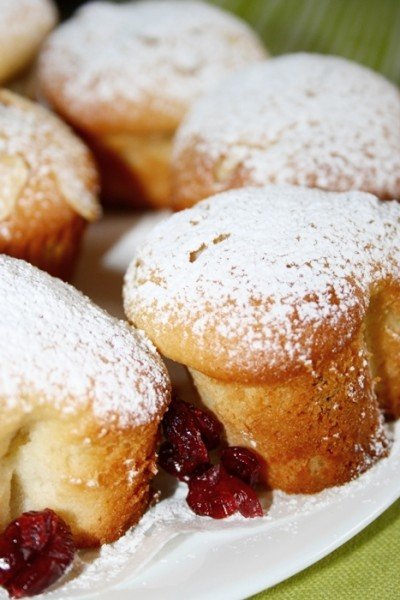 Lemon Cranberry Muffins

Ingredients
2 cups all purpose flour
1 ¼ caster sugar
¾ cup milk
2 eggs
¼ cup lemon juice
1 tsp baking powder
½ cup vegetable oil
¼ tsp salt
1 cup cranberries
almond flakes for the top
Instructions
First of all sift the flour and baking powder and mix together in a bowl.
In a separate bowl whisk the eggs with sugar until They double in volume.
Stir in the oil, lemon juice and salt, until well blended.
Add in the flour, Stiring gently with a spatula until everything is incorporated.
Add the cranberries and THEN Prepared poor the batter in the muffin tins (where we put the special muffin sheets) Them and bake at 180 degrees (360 F) until nice and gold and a toothpick comes out clean.
Recipe and Photo: Foodista / CC BY