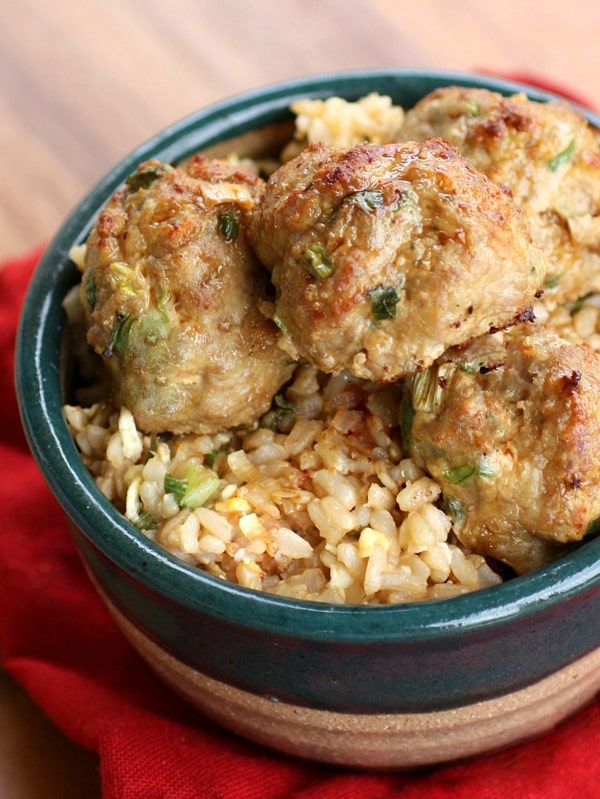 Homestyle Turkey Meat Balls
Ingredients
1 pound ground turkey
1 cup packaged stuffing mix
4 egg whites or ½ cup egg substitute
¼ cup chicken broth
1 tablespoon grated onion
2 tablespoons parsley flakes
1 teaspoon dried oregano leaves
½ teaspoon garlic salt
vegetable cooking spray
2 cups spaghetti sauce
3 cups hot cooked brown rice
Instructions
Combine turkey, stuffing mix, egg whites, broth, onion, parsley, oregano and garlic salt in large bowl; mix lightly. Using about ¼ cup mixture form into balls.
Place balls on shallow baking sheet coated with cooking spray. Bake at 425 °F for 20 minutes or until done.
Heat sauce; add cooked meat balls to sauce. Serve over brown rice.
https://stlcooks.com/homestyle-turkey-meat-balls/
Recipe and Photo: recipes.wikia.com / CC BY-SA