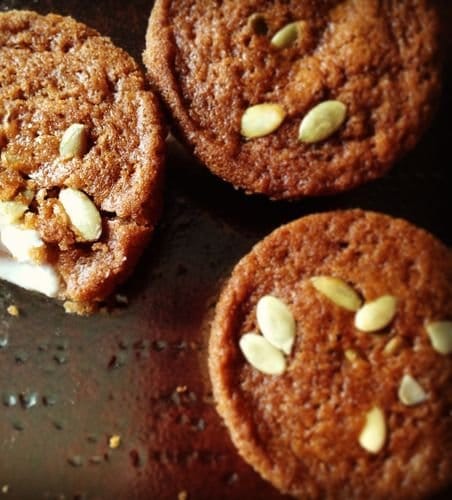 Gingered Pumpkin Cupcakes
Ingredients
1 Package Gingerbread Mix (ours is gluten free)
1/8 cup canola oil
1/4 cup molasses
1/4 cup water
2 eggs
1/3 cup Roasted Pumpkin Puree
1/2 cup pepitas
Cream cheese frosting (link follows recipe)
Instructions
Mix the first 6 ingredients well. Pour into greased cupcake tins to the 1/2 way mark. Make a well in each with a spoon. Add a tablespoon cream cheese frosting to each.
Top with another heaping tablespoon the cup cake batter. Make sure you can't see the frosting from the top. Sprinkle each cup cake with pepitas. Bake in a preheated oven at 350 f for about 30 minutes or until a cake tester comes out clean.
https://stlcooks.com/gingered-pumpkin-cupcakes/
Cream cheese frosting recipe can be found by clicking HERE!
Recipe and Photo: Foodista / CC BY