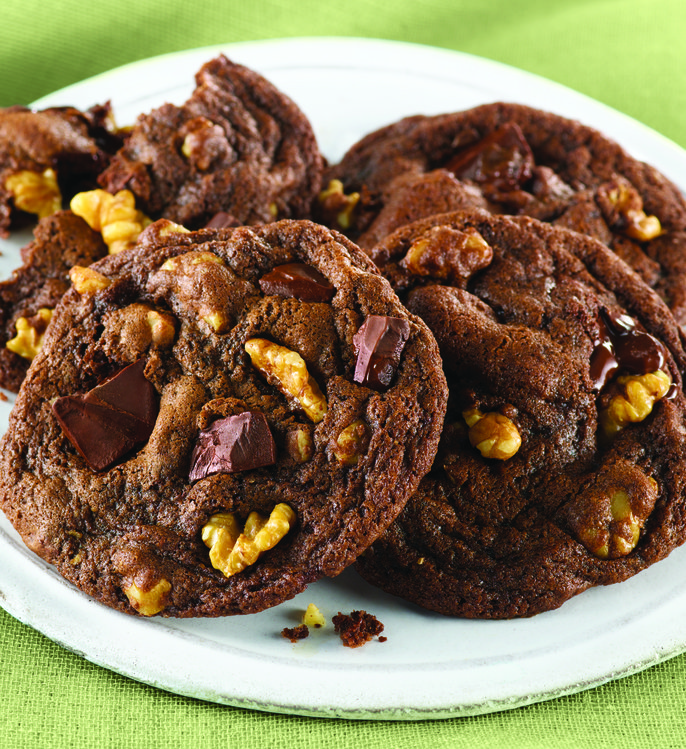 Back to school means back to bake sales, a delicious extracurricular activity where cookies – easy to make and even easier to sell – reign supreme. For those looking to stand out from the bake-sale pack, adding simple flavor twists to the fan-favorite chocolate chip cookie can make treats that are the talk of the table.
"Adding an extra surprise to your plate of homemade cookies is easy," said Mary Beth Harrington of the McCormick Kitchens. "Add peppermint extract and cocoa powder, then swap out chocolate chips with chocolate chunks, and … voila! You now have Double Chocolate Chunk Mint Cookies. Kids and adults love the blend of cool peppermint mixed with rich cocoa and semi-sweet chocolate."
Try these delicious twists to the cookie recipe below to create top-notch chocolate chip cookies for your next bake sale – and don't be surprised when they're the first to disappear:
* Double Chocolate Chunk Orange Cookies: Replace peppermint extract with1 teaspoon of McCormick(r) Pure Orange Extract.
* Triple Chocolate Chunk Mint Cookies: Add 1 cup of white chocolate chips.
* Cinnamon Chocolate Chunk Cookies: Replace peppermint extract with 2 teaspoons of McCormick(r) Pure Vanilla Extract and 2 teaspoons of McCormick(r) Ground Cinnamon.
For more delicious bake sale ideas, visit McCormick.com, the "Bake Sale" board at Pinterest.com/McCormickSpices or Facebook.com/McCormickSpice.
Double Chocolate Chunk Mint Cookies
Makes:     4 dozen cookies
Prep Time: 20 minutes
Cook Time: 8 minutes
2     cups flour
2/3     cup unsweetened cocoa powder
1     teaspoon baking soda
1/4     teaspoon salt
1     cup (2 sticks) butter, softened
1     cup granulated sugar
2/3     cup firmly packed light brown sugar
2     eggs
1     teaspoon McCormick(r) Pure Peppermint Extract
6     ounces semi-sweet baking chocolate, coarsely chopped
Preheat oven to 350°F. Mix flour, cocoa powder, baking soda and salt in medium bowl. Set aside. Beat butter and sugars in large bowl with electric mixer on medium speed until light and fluffy. Add eggs and extract; mix well. Gradually beat in flour mixture on low speed until well mixed. Stir in chocolate.
Drop by rounded tablespoons about 2 inches apart onto baking sheets sprayed with no stick cooking spray.
Bake 8 to 10 minutes or just until cookies are set. Cool on baking sheets 2 minutes. Remove to wire racks; cool completely.
Source: McCormick