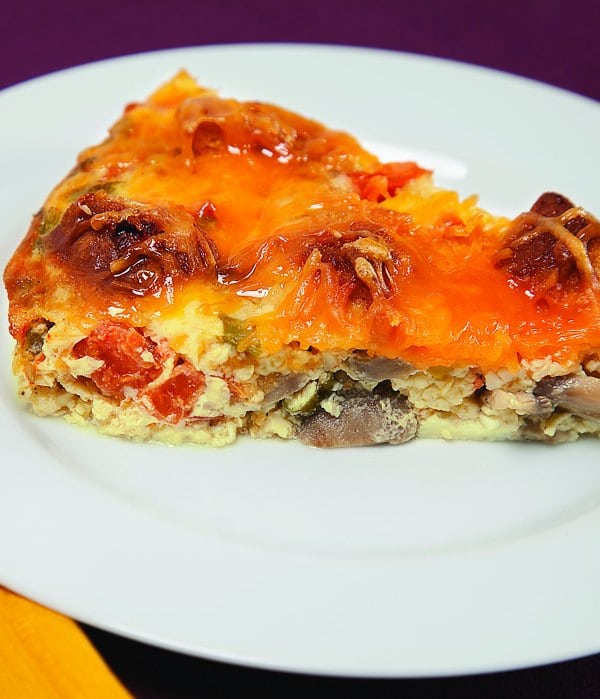 Ingredients
4 large eggs
1 1/3 cups milk
2 teaspoons cornstarch
1 teaspoon mustard powder
1/2 cup chopped scallions
1 can (4 ounces) sliced mushrooms, thoroughly drained
1/2 (14.5–ounce) can chopped tomatoes, thoroughly drained
1/2 cup diced honey-baked/deli ham
Kosher salt and cracked black pepper
1 cup shredded Cheddar cheese
1/2 cup grated Parmesan cheese
1 1/2 cups plain croutons
Instructions
Preheat the oven to 375°F. In large mixing bowl, whisk eggs together with milk, cornstarch and mustard.
Stir in scallions, drained mushrooms, tomatoes and ham. Season liberally with salt and pepper. Transfer mixture to 9-inch pie plate or quiche dish.
Top with shredded cheese and croutons. Bake until center is set 30 to 35 minutes. Let cool on wire rack. Serve warm or at room temperature.
https://stlcooks.com/crust-less-quiche/
Source: CMI