Jump to recipe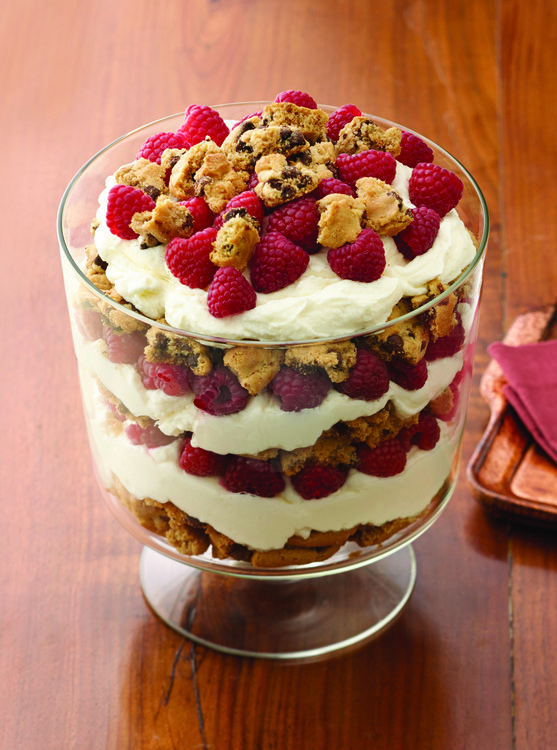 Chocolate Chip Raspberry and White Chocolate Trifle

Ingredients
2 containers (14.3 ounces) Pillsbury® Gluten Free chocolate chip cookie dough
1 pound white chocolate, chopped
1 1/2 pints whipping (heavy) cream
2 packages (8 ounces each) cream cheese, softened
3 pints fresh raspberries
Instructions
Heat oven to 350°F. Make and bake cookies as directed on container, then let cool. Crumble cookies and set aside.
In 2-quart heavy saucepan, melt white chocolate with 3 tablespoons of cream over low heat until smooth. Cool to room temperature.
In medium bowl, beat cream cheese until smooth. Fold in melted white chocolate.
In large bowl, beat whipping cream until soft peaks form. Fold white chocolate mixture into whipped cream.
In a 12-cup clear trifle bowl, layer 1/3 of the cookies, 1/3 of the white chocolate mixture and 1 pint of raspberries. Repeat layering using remaining cookies, white chocolate mixture and raspberries, ending with raspberries. Top with cookie crumbs.
Recipe and Photo: Pillsbury