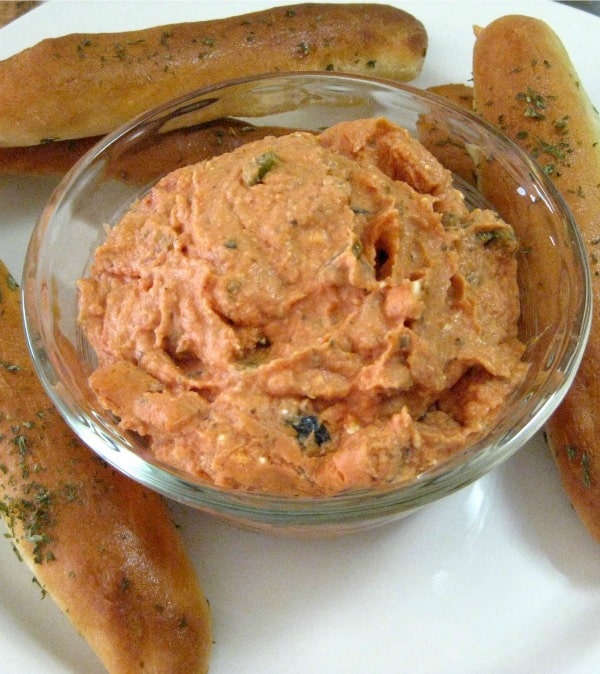 Ingredients
1 can pizza sauce or 1 can tomato sauce
1/2 cup diced italian sausage or 1/2 cup diced pepperoni (or bacon!)
1/4 cup diced pineapple (only if you like pineapple in your sauce)
4 minced green onions
1 small can black olives, drained and chopped finely
2 teaspoons italian seasoning, or, 2 teaspoons combination of seasonings you have on hand such as oregano, basil, etc.
4 oz cream cheese at room temperature
1 cup mozzarella cheese
1 tablespoon red wine vinegar or balsamic if available.
1/2 cup parmesan, to sprinkle on top of the finished dip.
Instructions
In a heavy pot, over medium heat, combine meat(s), sliced olives, spices, onions and sauce and vinegar. Bring to a boil and immediately reduce heat to medium.
Add cheeses, reserving Parmesan for topping.. Stir until melted and mixture is well combined.
Turn heat to low and prepare the breadsticks. Brush baked breadsticks with melted butter and Italian seasonings.
Pour dip into serving dish and sprinkle with parmesan. Immediately serve with breadsticks fresh from the oven.
https://stlcooks.com/cheesy-pizza-dip/
Recipe and Photo: The Merlin Menu / CC BY