Jump to recipe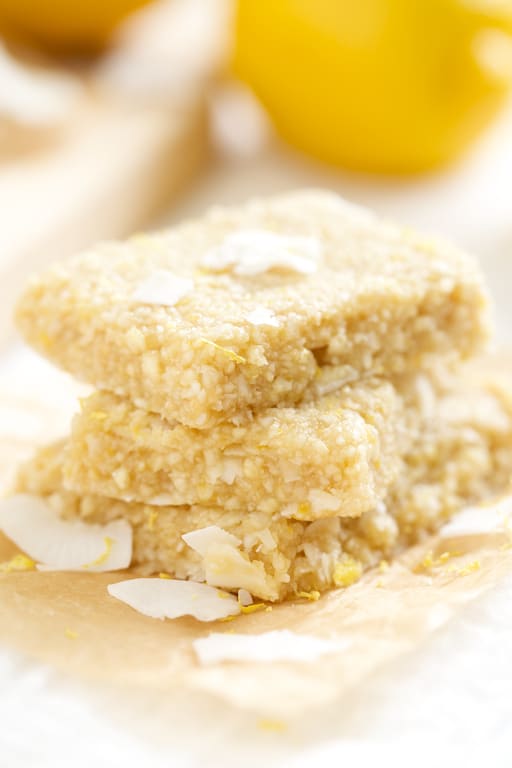 Ingredients
2 cups raw cashew pieces
1 + ½ cups big flake coconut
¼ cup maple syrup, Grade A
3 Tablespoons lemon zest
2 Tablespoon freshly squeezed lemon juice
2 Teaspoons vanilla extract
¼ Teaspoon sea salt
Instructions
Reserve ½ cup of the big flake coconut to add later.
Place all the ingredients, except the reserved coconut into a food processor and pulse until the mixture starts forming a dough.
Add the remaining ½ cup coconut and pulse until your desired texture is reached. I like to stop when there is still visible pieces of coconut.
Line an 8?x8? baking pan with plastic wrap and pat/smooth the dough evenly into the pan.
Holding the corners of the plastic wrap, lift the bars out of the pan and cut into 12 bars.
Serve within a few days, or wrap and freeze for later.
Recipe and Photo: GI365 / CC BY-SA