Jump to recipe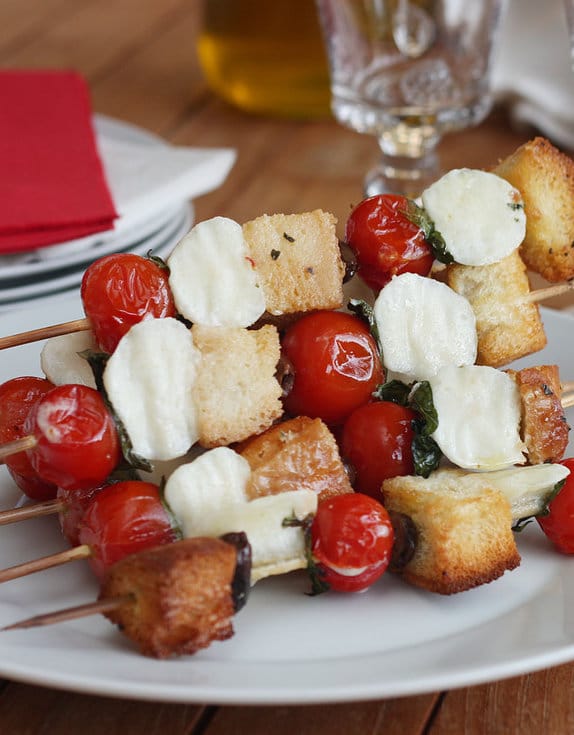 Caprese Salad Skewers

Ingredients
20 cherry tomatoes
20 olives (pitted)
20 mozzarella cherries
20 fresh basil leaves
bread to have 20 small cubes
1 garlic clove
a pinch of red pepper (peperoncino)
salt
5 Tbsp of extra virgin olive oil
oregano
Instructions
Preheat the oven to 200°C/400°F.
Cut the bread in cubes.
Put the bread into the oven to roast a little.
In a plate, put 3 Tbsp of extra virgin olive oil, a pinch of oregano, a pinch of red pepper, a garlic clove thinly minced and salt.
Pass the bread cubes, still hot from the oven, onto this mixture.
Take long sticks and insert a cherry tomato, a basil leaf, a mozzarella cherry, an olive and a piece of bread and repeat.
Place the sticks onto an oven tray covered with parchment paper.
Add a thread of extra virgin olive oil on the sticks and put them in hot oven for a few minutes (pay attention or the mozzarella will melt) and serve immediately.
Recipe and Photo: Foodista / CC BY