Jump to recipe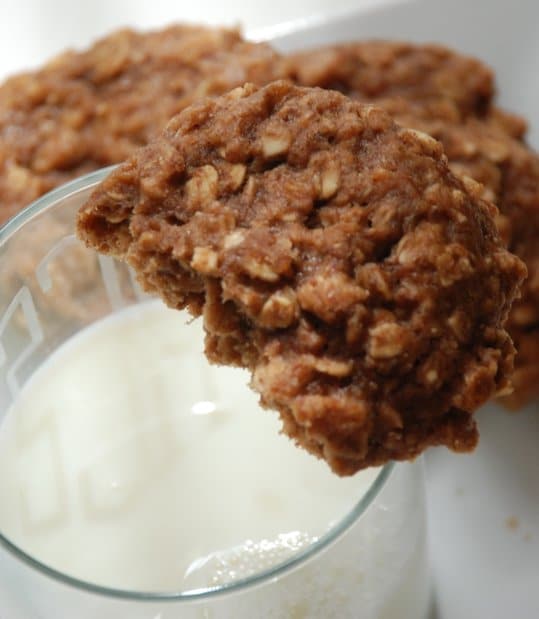 Ingredients
2 large ripe bananas, mashed (about ¾ cup)
½ cup natural peanut butter (chunky or regular)
½ cup organic honey
1 tsp vanilla
1 cup rolled oats
½ cup whole wheat flour
¼ cup ground flaxseed
¼ cup nonfat dry milk powder
¼ tsp baking soda
2 tsp ground cinnamon
Instructions
Preheat oven to 350 degrees. Line two baking sheets with parchment paper and set aside. In a large bowl stir together banana, peanut butter, honey and vanilla. In a small bowl combine oats, flour, flaxseed, milk powder, cinnamon and baking soda. Stir the oat mixture into the banana mixture until combined.
Using a quick-release cookie scoop, drop mounds of dough 2 inches apart onto prepared baking sheets. Carefully flatten and spread each cookie.
Bake, one sheet at a time, for 10 to 15 minutes or until browned. Transfer to a wire rack to cool completely. Store in an airtight container or resealable plastic bag for up to 3 days or freeze for up to 2 months; thaw before serving.
Recipe and Photo: Multiply Delicious / CC BY