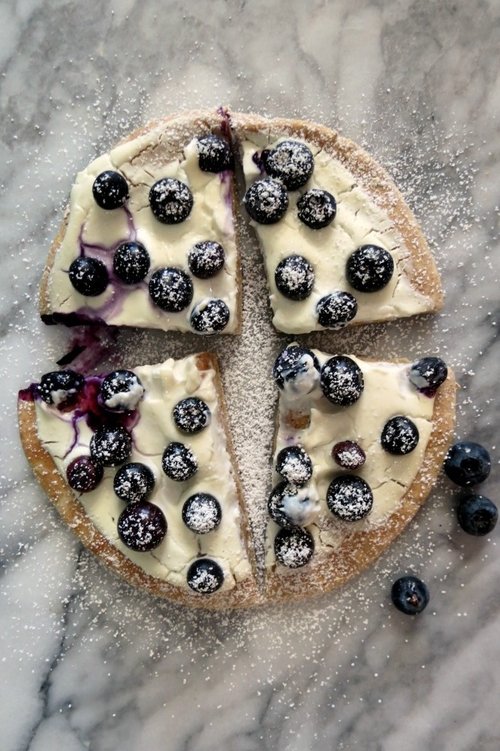 Ingredients
1 whole wheat pita (I used Orowheat)
2 tbsp. cream cheese, fat free
2 tbsp. ricotta cheese, reduced fat
1/2 tsp. stevia
1/3 cup blueberries
1 tsp. powdered sugar
Instructions
Preheat oven to 375 degrees
Line a baking sheet with parchment paper; set aside.
In a small bowl add cream cheese, ricotta cheese and stevia. Mix until smooth.
Spread cheese mixture over pita and top with blueberries. Bake in oven for 10 minutes. Take the pita pizza out and let cool for a few minutes and sprinkle with powdered sugar.
It goes great with ice cream or to have for breakfast!
https://stlcooks.com/blueberry-dessert-pizza/
Image and recipe reprinted with permission from www.peanutbutterandpeppers.com and www.healthyaperture.com