Jump to recipe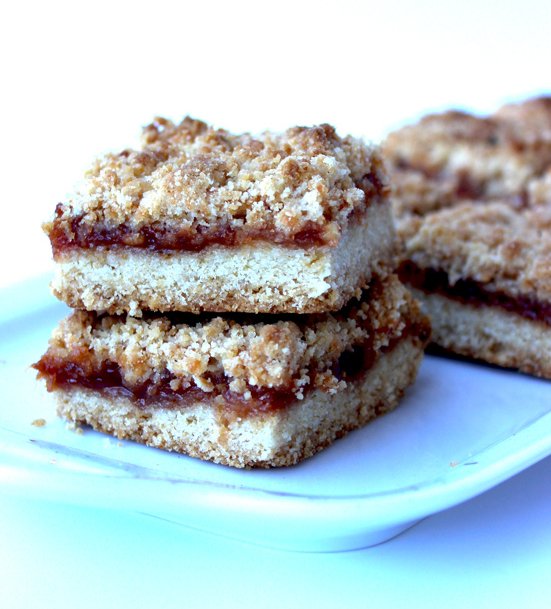 Apricot Crumb Bars

Ingredients
2 sticks (225 g) unsalted butter, cold, cut into pieces
2 cups all-purpose flour
1/3 cup granulated sugar
1/4 cup light brown sugar
1 tsp baking powder
1/4 tsp salt
1 egg yolk
1 tsp vanilla extract
1 cup apricot jam or preserves
Instructions
Heat oven to 350°F (180ºC). Grease an 8-inch square baking dish.
Combine the flour, sugars, baking powder, and salt. Add the butter and mix with your fingers until crumbly. Add the egg yolk and vanilla and mix until the dough comes together but is still crumbly.
Use your fingertips to press half of the dough evenly into the baking dish, pushing the dough up about 1/4 inch around the edge.
Spread the apricot jam evenly over the crust. Crumble the remaining dough over the top. Bake until golden, about 35 minutes. Cool on a wire rack for 10 minutes before cutting.
Recipe and Photo: Chicho's Kitchen / CC BY