Jump to recipe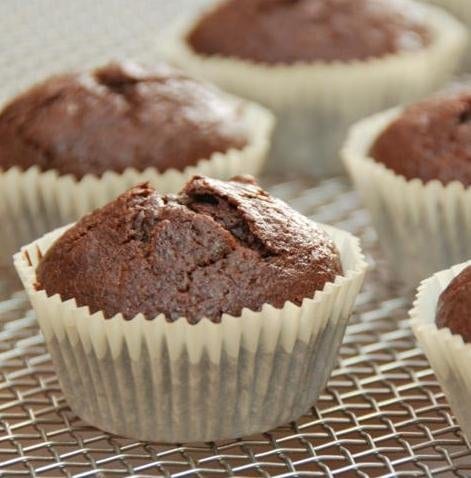 Triple Chocolate Banana Cupcakes

Ingredients
195gr cake flour
30g cocoa powder
1 1/2 tsp Baking powder
150g Sugar
3 Medium eggs
60g Sunflower Oil
80g Dark Chocolate 58%
60g Bananas
1 cup yogurt
1 teaspoon Vanilla
1 teaspoon cinnamon
80g walnuts, chopped
150g 70% chopped chocolate
Instructions
In a small plastic bowl place your 58% chocolate, and melt in the microwave in 15 second intervals. Once completely melted, stir well. We do this in small increments, because it is easy to burn the chocolate since it is such a small quantity. If you would rather use a double-boiler, feel free to do so.
Preheat oven to 350 º F
In a bowl combine the oil, yogurt, vanilla, sliced ??bananas and beat well with mixer.
We put all the dry ingredients in another bowl, cocoa powder, flour, yeast, sugar, cinnamon. Mix lightly to combine.
Add the eggs to the dry mixture, and mix well.
Combine the wet and dry ingredients, and mix well.
Finally add the melted chocolate, chopped nuts and chopped chocolate.
Pour mixture into cupcake wrappers.
Bake for 25 minutes, or until they pass the "stick test".
Photo: chocolatisimo on flickr / CC BY-NC