Jump to recipe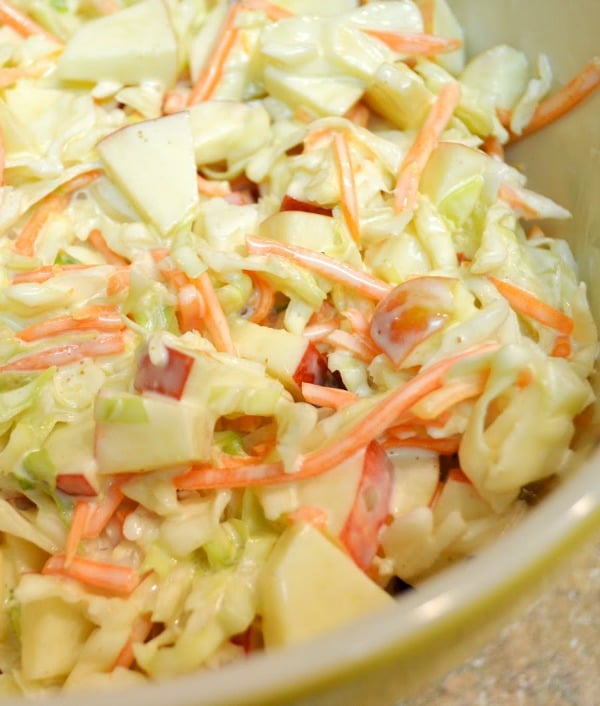 Ingredients
1 small head green cabbage, shredded
2 cups shredded carrot
2 medium sweet, crisp apples, chopped but not peeled (choose a variety with nice, firm flesh, like Gala, Pink Lady, Honeycrisp, Fuji or similar – not Delicious)
For the dressing:
3/4 cup olive oil mayonnaise
1/4 cup apple juice
1-2 teaspoons apple cider vinegar (to taste)
1/2 teaspoon salt
1/2 teaspoon celery seed
Instructions
In a large bowl, toss together the cabbage, carrot and apple.
In a small bowl, whisk together the dressing ingredients.
Pour the dressing over the cabbage mixture. Toss well to coat.
Allow the slaw to rest at least 30 minutes before eating, so that the flavors marry. You'll notice a reduction in volume as the cabbage absorbs the dressing and becomes tender from the moisture. You may want a smaller bowl for serving.
Recipe and Photo: Beyond Toast / CC BY