Jump to recipe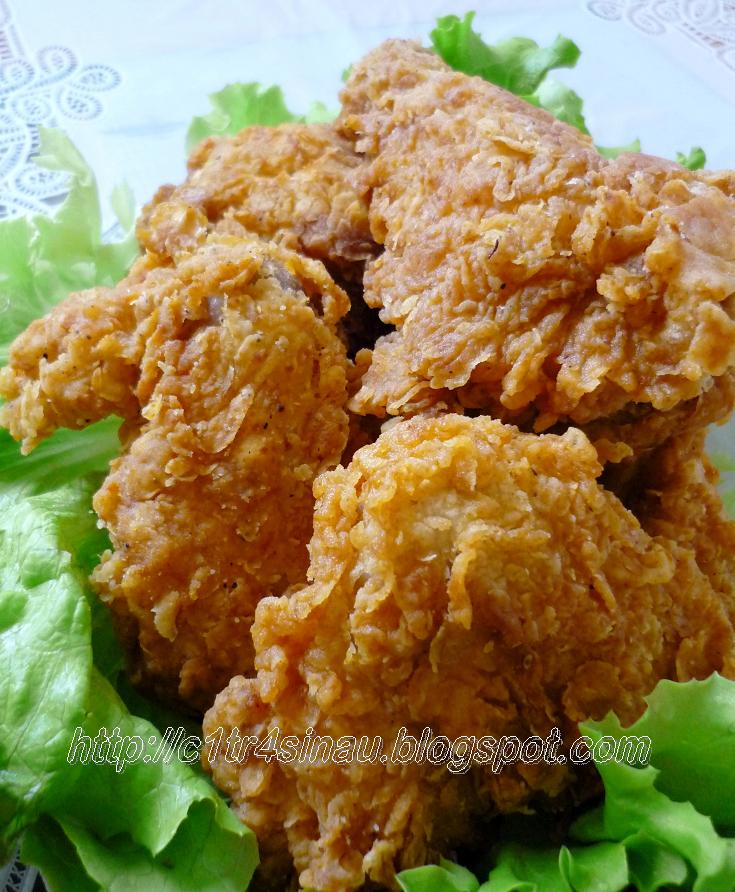 Super Crispy Fried Chicken

Ingredients
6 pieces of chicken thighs or and (mix) with wings.
2~3 tsp hot chili powder or sweet chili powder (as you desire)
1 egg, beaten.
1 cup whole milk
2 ½ cups flour
1 teaspoon baking soda
± 2 tsp garlic powder.
± 2 tsp salt or to taste plus more for marinate the chicken.
± 1 tsp pepper powder or to taste plus some more for marinate the chicken.
Cooking oil for deep fry.6 pieces of chicken thighs or and (mix) with wings.
2~3 tsp hot chili powder or sweet chili powder (as you desire)
Instructions
Steam chicken thighs and or wings until cooked through and fat is reduced, about 20 minutes. Residual water from this steam process can be used as chicken stock. Pin-prick the chicken with a fork. Seasoning with salt, pepper and chili powder. Let the herbs soak at least 1 hour.
Whisk the egg with fresh milk. In other bowl mix flour, baking soda, garlic powder, salt and pepper powder. One by one, dip chicken in egg mixture, dredge in flour until the whole surface covered with flour. Dip again in egg mixture and jerky again with flour mixture. Do the same thing to all chicken pieces.
Heat the oil in deep skillet /deep fry pan. Fry chicken until golden red. Drain from remaining oil. Serve immediately with fried potatoes or rice and sauce with salad as side dish.
Recipe and Photo: My Home Diary in Turkey / CC BY