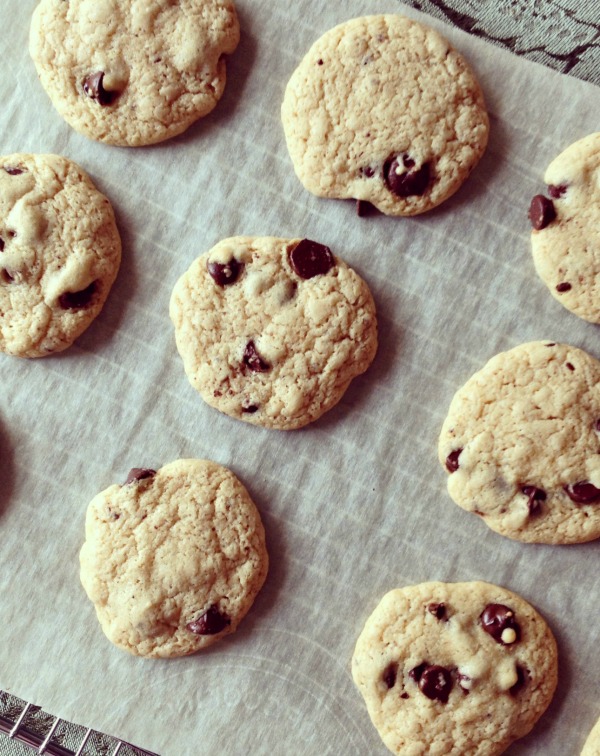 Soft Chewy Chocolate Chip Cookies
Ingredients
1 cup sugar
1/2 cup brown sugar
2 eggs
1 teaspoon vanilla
3/4 cup canola oil
3 tablespoons margarine
Pinch of salt
2 cups self-rising flour
1 cup chocolate chips
Instructions
Preheat oven to 350 degrees F.
Line two cookie sheets with parchment paper.
In the bowl of your mix master, blend sugars and eggs.
Add vanilla, oil, margarine, and salt. Beat until a thick batter forms.
Add flour one 1/2 cup at a time.
Add chocolate chips.
Scoop about a teaspoon amount of cookie dough and flatten slightly onto prepared cookie sheets.
Bake for approximately 10 minutes or until just the edges are slightly golden.
Transfer immediately to a wire cooling rack. Enjoy!
https://stlcooks.com/soft-chewy-chocolate-chip-cookies/
Recipe and Photo: Foodista / CC BY