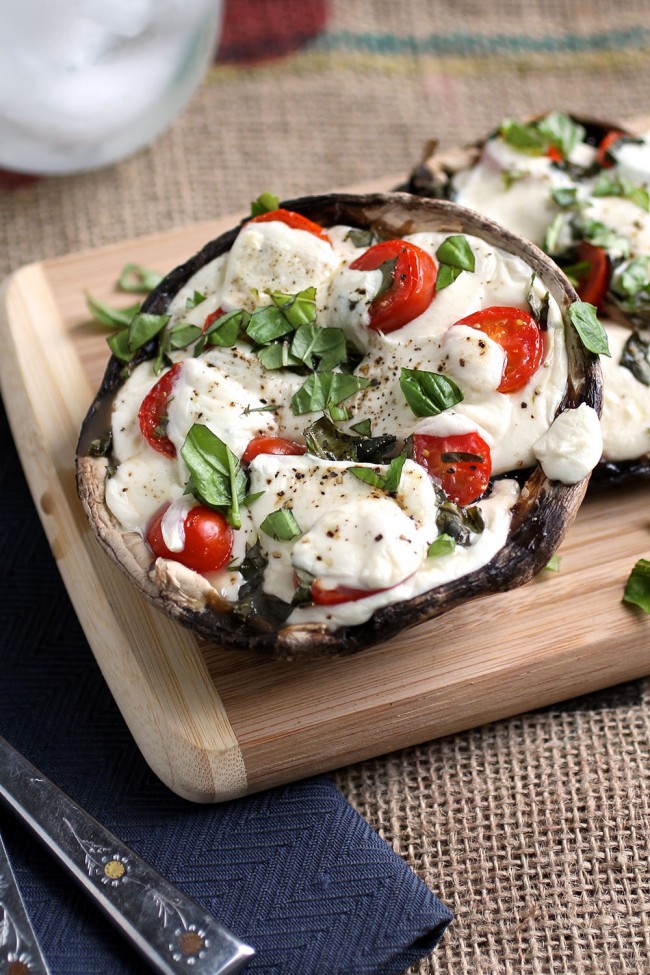 Portobello Mushroom Pizza
Ingredients
1 portobello mushroom (about 3 ounces), stem removed, wiped clean with a damp paper towel
garlic oil spray
1 tablespoon tomato sauce
2 tablespoons shredded mozzarella cheese
4 cherry tomatoes, halved
baby spinach
Instructions
Heat oven to 425 °F.
Spray both sides with garlic oil and place on an aluminum foil-lined baking sheet.
Bake 30 minutes, or until fork tender, turning once halfway through cooking time.
Increase heat to broil.
Top concave side of mushroom with tomato sauce, tomatoes, spinach, and cheese.
Place under broiler for 1 minute or until cheese melts and bubbles.
https://stlcooks.com/portobello-mushroom-pizza/
Recipe and Photo: recipes.wikia.com / CC BY-SA