Jump to recipe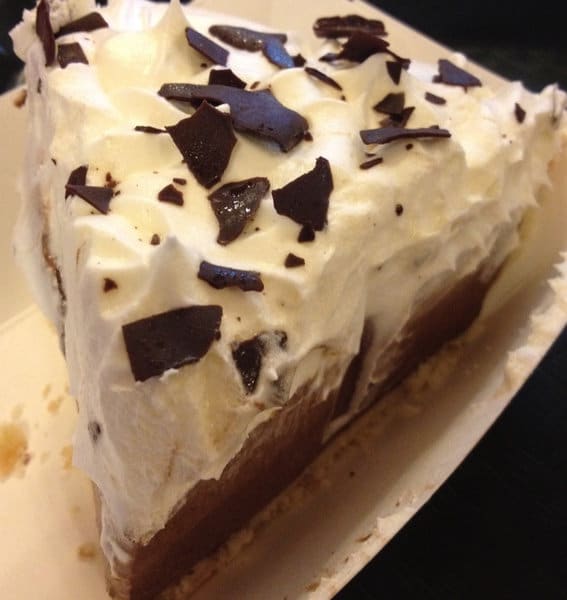 Peanut Butter and Chocolate Pudding Pie

Ingredients
1 Oreo Ready Made Crust
4 oz 1/3 less fat Cream Cheese
1/3 cup Powdered Sugar
1/3 cup Creamy Peanut Butter
4 oz Fat Free Cool Whip
1 pkg Chocolate Fudge Fat Free Jello Pudding
1 3/4 cup Skim Milk
Instructions
In a medium sized bowl whip together the pudding mix and milk for 2 minutes. Set to the side.
In another bowl whip the cream cheese, sugar & peanut butter until they are all mixed well. Add the Cool Whip and whip until its light and fluffy & well combined. Try not to lick the spoon LOL!
Spoon the chocolate pudding into the Oreo crust. Add the peanut butter mixture on top and spread evenly. Cover with plastic wrap and place in fridge for at least 2 hours.
Shave dark chocolate on top for a little garnish.
Photo: David Berkowitz on flickr / CC BY
Recipe: Culinary Tuesdays