Jump to recipe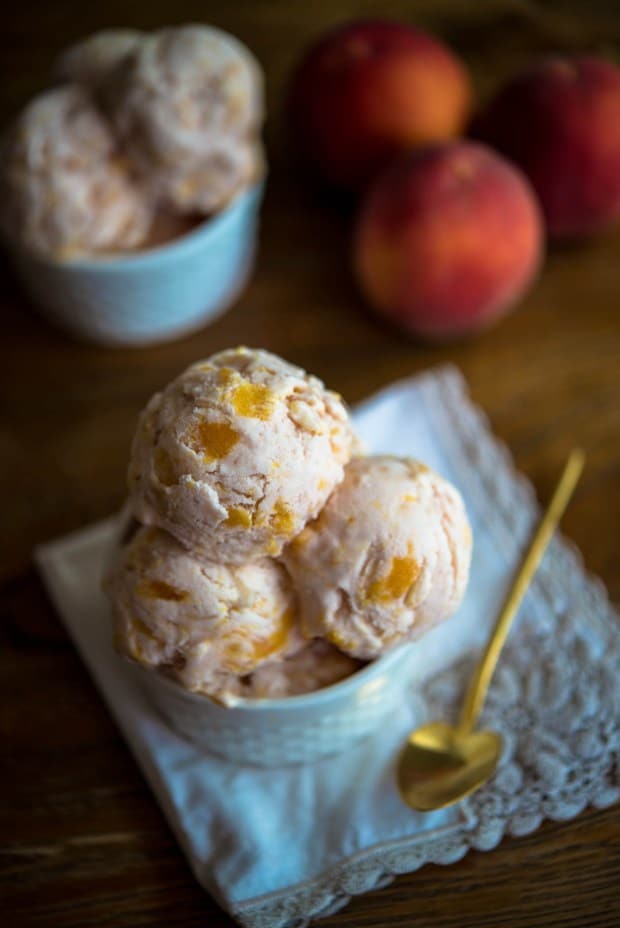 Peach and Almond Frozen Yogurt

Ingredients
4 peaches – around 750-800 grams
1/3 cup water
1/2 – 1/2 cup rice malt syrup (you can substitute honey)
900 grams Greek-style thick yogurt
80 grams flaked almonds
Instructions
Peel peaches by plunging into a deep saucepan of just boiled water and leaving for 10 minutes. Remove and peel – skin should come off easily.
Cut into small pieces and place in a small saucepan with ⅓ cup water. Bring to boil and then simmer on low for 15 minutes. Leave to cool.
In a large jug, add cooled peach mixture to Greek yoghurt and stir in rice malt syrup. Refrigerate for at least two hours or overnight.
Pour mixture into an ice cream maker with flaked almonds and follow instructions.
Recipe and Photo Courtesy of Amazing Almonds / CC BY