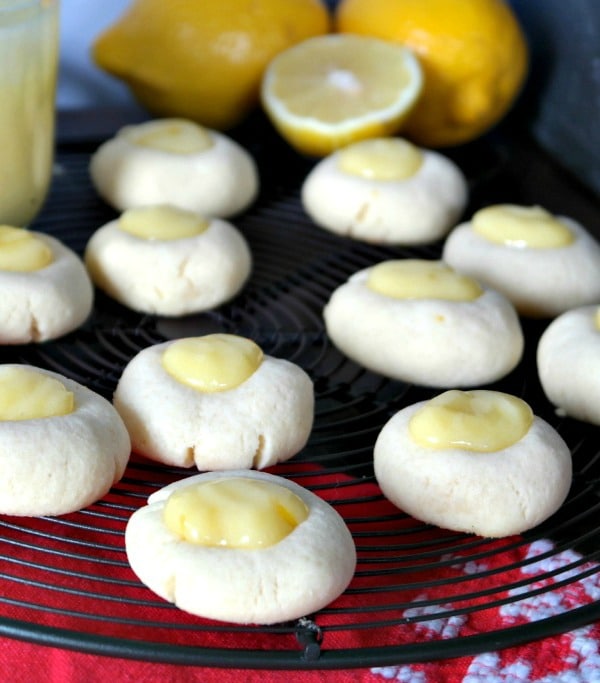 Ingredients
1 cup (2 sticks) unsalted butter, softened
½ cup granulated sugar
2 large egg yolks
1 tablespoon lemon zest, grated
1 tablespoon fresh lemon juice
½ teaspoon kosher salt
2½ cups all-purpose flour
1 cup lemon curd (homemade or purchased)
Instructions
Pre-heat oven to 350 degrees. Line 2 baking sheets with parchment paper and set aside.
With a mixer, beat butter and sugar together in a large bowl until well combined. Beat in yolks, lemon zest, lemon juice, and salt.
On low speed, beat in flour just until large moist clumps form. You may need to use your hands at this point to form one large ball.
Roll tablespoons of dough into balls. Place balls on prepared baking sheets about 1 inch apart. Make a deep indentation in center of each ball. Bake cookies until firm and lightly golden on bottom, about 18 to 20 minutes.
Remove cookies from oven and immediately fill indentations with curd.
Sprinkle with confectioners' sugar before serving.
https://stlcooks.com/lemon-thumbprint-cookies/
Recipe and Photo: Foodista / CC BY