Jump to recipe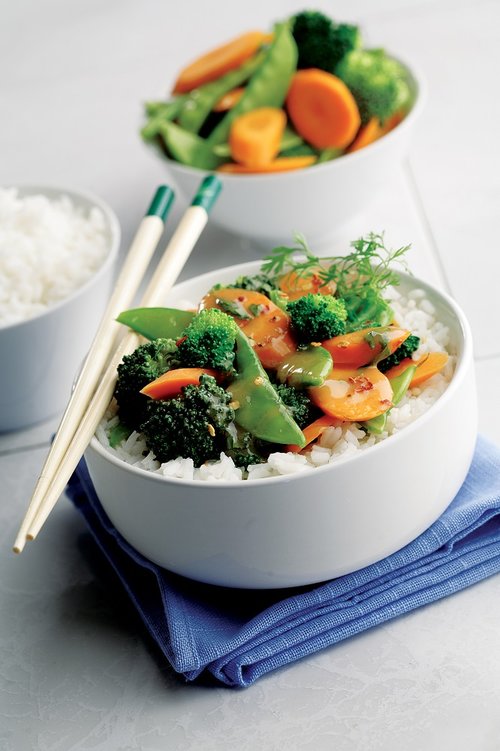 Notes
Variations: Replace beef with shrimp or thinly sliced chicken. Serve with rice or noodles.

Ingredients
½ cup (125 mL) Honey
¼ cup (50 mL) teriyaki sauce
3 cloves Garlic, minced
2 tbsp (30 mL) Oyster sauce
1 tsp (5 mL) Sesame oil
¼ tsp (1 mL) Hot sauce or red pepper flakes
1 lb (500 g) Thinly sliced beef strips
1 tbsp (15 mL) Cornstarch
2 tbsp (30 mL) water
2 tbsp (30 mL) Canola or Vegetable Oil
1 pkg (600 g) Mixed frozen vegetables
Instructions
Combine first 6 ingredients in a bowl. Reserve. In a separate bowl combine beef with ¼ cup (50 mL) reserved sauce.
Combine cornstarch and water. Reserve.
Heat large non-stick skillet over medium-high heat. Add oil. When pan is hot, add beef. Cook until outside of beef is cooked, about 2 minutes. Add frozen vegetables and sauce. Bring sauce to a boil, cook, stirring constantly for 2-3 minutes until vegetables and beef are cooked through. Add cornstarch mixture. Cook, stirring constantly until thickened, about 1 minute.
Serve immediately.
Recipe and Photo: Foodista / CC BY