Jump to recipe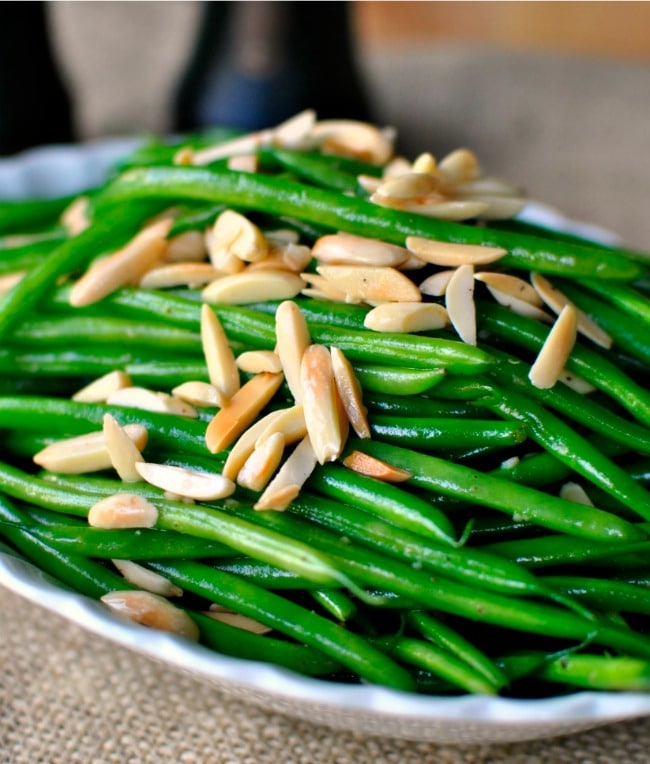 Ingredients
16 ounce bag frozen green beans, French cut
2 ounces slivered almonds, ½ cup
4 tablespoons butter
salt and pepper, to taste
Instructions
Cook beans according to package directions until tender-crisp; drain well.
Meanwhile, in a small saucepan, sauté almonds in butter over medium-low heat until nuts start to change color.
Watch closely and stir frequently.
Remove from heat as soon as you see that the nuts are changing color.
They will continue to brown off the heat.
Stir almonds and butter into hot green beans; season to taste with salt and pepper.
Recipe and Photo: recipes.wikia.com / CC BY-SA