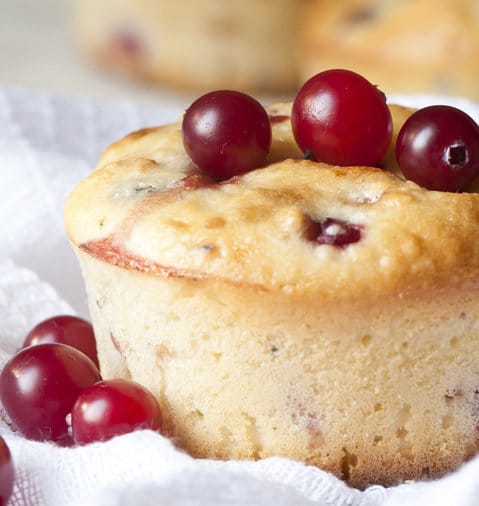 Gluten-Free Cranberry Muffins
Ingredients
1 1/2 cups coconut flour
2 teaspoons baking powder
1 teaspoon baking soda
1 cup dark brown sugar
1/2 teaspoon kosher salt
1/2 cup unsweetened shredded coconut
2 eggs
1/3 cup coconut oil
2 cup coconut milk
1 teaspoon vanilla extract
1 1/2 cups cranberries
Instructions
Preheat your oven to 350 F degrees. Lightly grease a standard 12-muffin tin and set aside.
In a large mixing bowl, combine the flour, baking powder, baking soda, brown sugar, salt and coconut.
In a separate medium bowl, whisk together the eggs, coconut oil, coconut milk and vanilla. Pour the wet ingredients into the dry ingredients and mix just until combined. Fold in the cranberries.
Pour the batter into the prepared muffin pan with each tin about 1/2 to 2/3 full.
Bake for 22 to 25 minutes, or until a toothpick inserted in the center comes out clean.
https://stlcooks.com/gluten-free-cranberry-muffins/
Recipe adapted from: Foodista / CC BY
Photo: panafotkas / CC BY-SA