Jump to recipe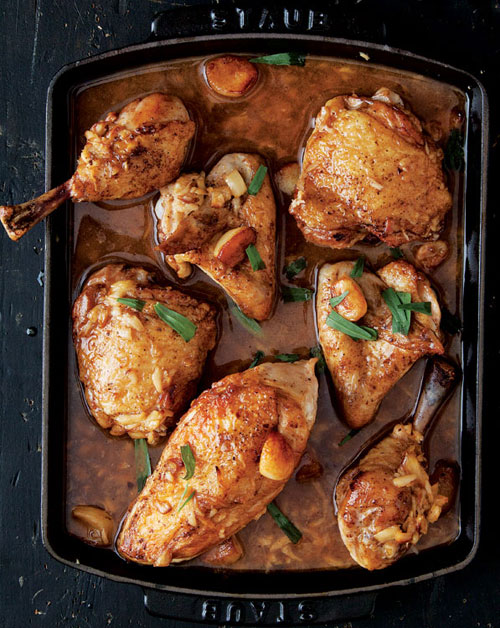 Ingredients
1 chicken
1 tbsp butter
2 tbsp extra virgin olive oil
salt and white pepper to taste
4 tbsp fresh rosemary
1 cup flour
40 large peeled garlic cloves
1 cup dry white wine (or water)
4 cups chicken stock
½ cup heavy cream
Instructions
Heat the butter and olive oil in a deep heavy skillet.
Season the chicken with salt, pepper and rosemary.
Toss in flour.
When the pan is hot, but not smoking, add the chicken, skin side down.
Sauté chicken until golden brown on both sides.
Remove from pan.
Add garlic cloves and saute until light brown.
Add white wine and chicken stock.
Return chicken to pan.
Cover and simmer for 30 minutes.
Remove chicken and keep warm.
Turn heat to high and reduce liquid by ?.
Remove from heat and add to blender, add cream and puree sauce.
Adjust seasoning and serve over chicken.
Recipe and Photo: recipes.wikia.com / CC BY-SA