Jump to recipe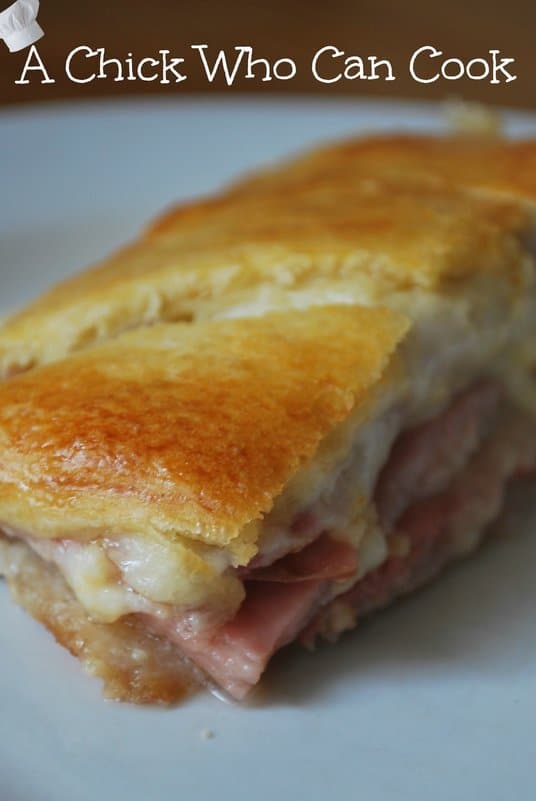 Deli Bake

Ingredients
1 (8–ounce) container refrigerated crescent rolls
8 slices deli turkey
8 slices deli ham
12 slices deli hard salami
8 slices Swiss cheese
1 (12–ounce) jar roasted peppers, drained
2 eggs, beaten
Instructions
Preheat oven to 350 degrees F.
Unroll crescent roll dough without separating triangles.
Separate dough into 2 squares along center cut line.
Place 1 square of dough into an 8-inch square baking dish; using your fingertips, press dough to fit bottom of dish.
Layer with half the turkey, ham, salami, Swiss cheese, and roasted peppers.
Pour half of beaten eggs over peppers and repeat with remaining meats, cheese, and peppers.
Place remaining square of dough over peppers. Pour remaining beaten eggs over dough and cover lightly with foil.
Bake 20 minutes or until golden brown let cool for 5 mins.
Recipe and Photo: Chick Who Cooks / CC BY-SA