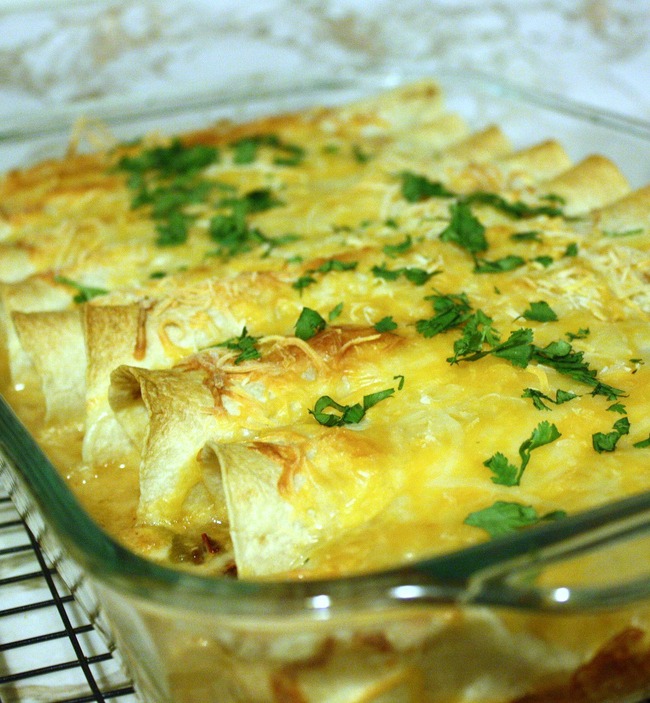 Ingredients
3 cups shredded cooked chicken – one of those deli roasted chickens is perfect for this
1 cup Salsa Verde (green salsa)
1-4 ounce can chopped green chilies
1-2 tablespoons chopped chipotles in sauce (more if you like it hotter)
8 – 8 inch flour tortillas
1 cup chicken broth
2 cups whipping cream
1.5 cups Monterey Jack cheese, shredded
Instructions
Mix first 4 ingredients in bowl.
Pour 1/2 the whipping cream in the bottom of a 9×13-baking dish.
Pour chicken broth in bowl and one by one submerge each flour tortilla.
Place approximately 1/8 chicken mixture in each wet tortilla and roll up.
Place all 8 side by side in dish, sprinkle with cheese, and pour remaining whipping cream over top.
Bake at 350 for 30 minutes. Garnish with cilantro.
https://stlcooks.com/chicken-enchiladas-2/
Recipe and Photo: Sunshine and Bones / CC BY-SA